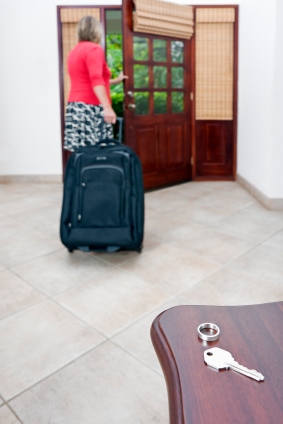 Are you searching for a Divorce Mediator in the Anoka County area? If so, don't forget to consider the expertise of Kallemeyn & Kallemeyn Law Firm, we are familiar with the Anoka County area and can be a positive, yet neutral solution when finalizing your divorce with the least amount of time, money and stress. Have a conversation with your divorcing spouse and see if they will agree to Divorce Mediation. If both parties can agree to stay out of the court system they will both benefit. No one wins when getting divorced but at least with divorce mediation, you can start this new chapter on the right foot.
Divorce & Dealing with an Ex (or soon to be) | How to Keep a Cool Head
Sometimes it can be downright impossible for one or both of you to stand each other… there is a fine line between love and hate and unfortunately, a damaged and unwanted marriage can tend to show the depths of that concept. If you find yourself having difficulty keeping it together when talking to an ex – first pause – maybe take some time and remember "What you don't say can't hurt you or others." It may be your first instinct to naturally get mad or upset during this time of transition, but just remember how you act and what you say can have consequences. Just because you think it, doesn't mean you should always say it, especially if you are conversating with your children.
The truth is that there is no one you can control in this world but yourself. Once you accept that fact and focus on your reactions, instead of theirs, your life will change. No matter how much you throw at someone, it is their choice how they take it and that is one part of the equation that can become either frustrating or enlightening. Everyone is their own person and sometimes that means drifting away from someone that was once close.But if you are not agreeing on some of the family or financial suggestions of your separating spouse, going to court is not the only way to resolve these disagreements! Divorce Mediation can work through disagreements too, for so much less!
Dedicated to finding a Divorce Finalization that Fits all
You can meet at our conference area and schedule a face-to-face mediation appointment or, if you would rather not be in the same room as the person you are divorcing, we have multiple rooms that can separate you two. As long as you are both dedicated to finding a resolution when divorcing, where you sit doesn't matter, it's what you make of the time that really counts.
Save
Save
Save
Save
Save