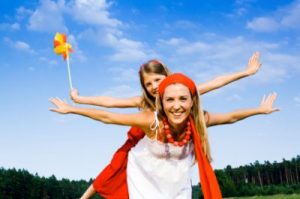 Adopting a child is an extremely major life event for many families. You may decide adoption is the best choice for you and your family for many different reasons – you may be a single parent who wants to have a child, a stepparent who wants to adopt, a same sex couple, or you may have struggled with infertility or a medical condition you would rather not pass along to a biological child. No matter what drove you to this important decision, when it is time to complete the process, it is imperative that you have the legal representation that can help ensure that all legal processes are followed so that the adoption is legally binding and permanent.
Legal Support for the Adoption Process, MN
Kallemeyn & Kallemeyn specializing in family law and adoption falls into this category. Lisa Kallemeyn of Kallemeyn & Kallemeyn understands Minnesota law as it pertains to adoption and can guide you through the process from start to finish. She can explain each and every step so that you know exactly what to expect and when. Every adoption case is different, so Lisa will work to get to know you and your case so that she can represent you in the best possible way.  Lisa understands that your adoption is one of the most important events in your life. She will make sure that it goes smoothly, quickly and without any major problems.
Adoption is a huge decision and once you have made it, you do not want to run into significant legal barriers that delay the process or halt it all together. Partnering with an experienced, competent and effective adoption lawyer can make the entire process less stressful for you and your other family members. There are different legal issues depending on the age of the child you are adopting. If you are adopting an infant, both you and the birth parents will have lawyers to explain the process to you. If you are ready to adopt your spouse's child, you should expect that background checks will be run on all parties involved.
Coon Rapids Adoption Attorney
The legal team at Kallemeyn & Kallemeyn will work with you on the legal aspects of the adoption process. We can answer the questions you have, anticipate any legal issues that might come up and suggest a path forward that will help you achieve your goal in the fastest way possible. To meet with Lisa Kallemeyn and discuss your case, call 763-427-5131 to set up a time for an adoption consultation.