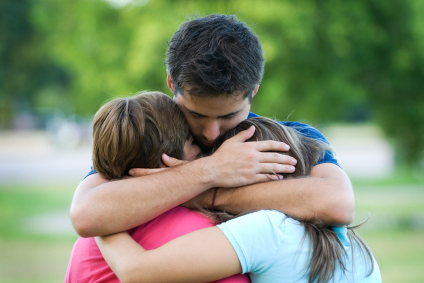 In our society, we sometimes use words that create impressions that are not always accurate. A prime example comes from the world of law, where we use such phrases as "finalize the divorce." From a legal perspective, signing documents may indeed finalize a divorce. But the relationship itself will seldom play by the same set of rules. Relationships are much more fluid than legal processes. So even when your divorce is legally finalized, there remain processes—legal processes—that are designed to assist you with the issues that can come up after your divorce is finalized. Kallemeyn & Kallemeyn are here to help you with such issues.
Legal Assistance after Divorce
It is most likely that divorced couples with children will discover issues that require assistance after divorce. Issues such as spousal maintenance, parenting time, and child support often need to be adjusted after your divorce is finalized. Divorced spouses are capable of requesting changes to such agreements to the benefit of their former spouses. Most divorced couples love their children and want to do what is in their best interests more than they value the conflict that may exist between them. So it is not uncommon for one parent who has received a substantial raise to initiate a change to a spousal maintenance or child support agreement.
If you are not so fortunate, however, and you need help navigating a change to one or another agreement after your divorce, Kallemeyn & Kallemeyn have the expertise to help you and your former spouse work through the conflict. Even couples who are in the throes of conflict usually want to minimize negativity so that their children are not unduly affected.
Family Law Attorney Specializing in Post-Divorce Support
Regardless of the issues affecting you and your former spouse, Kallemeyn & Kallemeyn can provide mediation services or legal support if issues come up for you after divorce.
Below are some of the issues that arise between divorced couples with which we have the ability to be helpful:
Creating and adjusting Parenting Time agreements.
Making alterations to Spousal Maintenance (more commonly known as alimony) agreements.Adjusting child support payments.
Assisting with financial planning for college, extracurricular activities, and healthcare expenses.
We pride ourselves not only on being experts in Minnesota divorce law, but also in being committed to helping divorced couples resolve issues with maximum benefit to both parties. To schedule time with us, give us a call at (763) 427-5131.