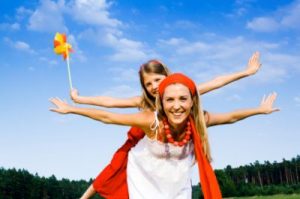 If you've already been through a divorce, you know how stressful and taxing it can be, emotionally, physically, and financially. If you worked with a mediator during your divorce – or if you've worked with our divorce mediator before – then you know you're in good hands at Kallemeyn and Kallemeyn. But if this is your first time considering using a divorce mediator after working through your divorce in the courts, then you're in for a healthy change of pace. With an after-divorce mediator, you'll be able to work through any post-divorce problems or changes and formulate a new divorce agreement that takes these changes into account – without the hassle or conflict typical of courtroom divorce agreements. If you're looking for a post-divorce mediator in Coon Rapids, Blaine, Anoka, Andover or Ham Lake, MN look no further; you've found us!
Spousal Support Adjustments Based on Income
Has your income or your former spouse's income changed since your divorce? Do you need to adjust your spousal support agreement to reflect your new financial position? This can be done quickly and simply through post-divorce mediation.
Changing a Division of Property Agreement
If you or your former spouse have changed your minds about the property division portion of your divorce agreement, or if you have come to a new agreement that needs to be legally recognized by the court, make the changes easily outside of the courtroom by seeing our after divorce mediator.
Change a Child Support Agreement Through Mediation
All divorce issues are more complicated when there are children involved, and child support can be a tricky issue for any parent – especially when financial stability changes. If you or your former spouse are going through financial hardship, or if the amount of child support could be increased or decreased based on need, you can create a new child support agreement by working with a mediator.
Adjusting Child Custody or Visitation
If you've decided you want to change your child custody agreement because of changed circumstances affecting your lifestyle, your former spouse's lifestyle, or your child's life, you can appeal to the courts without actually having to go to court. Through after divorce mediation, you and your former spouse can create a new custody or visitation agreement that reflects your current relationship and you relationships with your child.
Amending Mistakes Made During a Contentious Divorce
No one knows better than a divorce mediator how heated and conflict-driven courtroom divorces can be. And where there is a contentious divorce, there's a good chance there will be some mistakes and some regrets. If you and your spouse feel you've made a mistake during your divorce, whether it was in the courtroom or in mediation, you can easily alter your divorce agreement with an after divorce mediator and create a new, legally equitable agreement.
We provide after divorce mediation in Coon Rapids, Blaine, Anoka, Andover and Ham Lake, Minnesota, so if you're wondering whether an after divorce mediator could benefit you, contact Kallemeyn and Kallemeyn at 763-427-5131, or email our divorce mediator Lisa at lisa@kallemeyn.com.