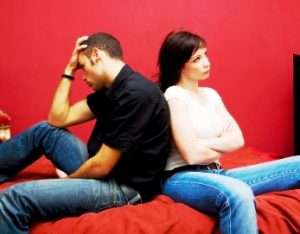 Divorce is very often characterized by significant conflict. For you and your spouse to have arrived at the decision that divorce was your best path forward, there is likely much in your past that you did not agree on. Hopefully, if you share children, you can at least agree that they should be your top priority during and after your divorce. Child support is one of the most important aspects of your divorce settlement and one of the most difficult to agree on. And, after a divorce, it can warrant significant changes, depending on issues that come up once your divorce is final. The law firm of Kallemeyn & Kallemeyn specializes in divorce law and can help you navigate the entire divorce process including determining child support and making adjustments after your divorce is final.
Navigating a Change to your Child Support Agreement
The Minnesota courts have specific calculations they follow to determine the exact amount of child support that should be granted in a divorce case. It takes into account gross income of both parties, how many children are shared, monthly cost for both medical and dental coverage, cost of childcare, the percentage of time the child spends with each parent, and any other child or spousal support that is paid out each month. Kallemeyn & Kallemeyn can help you reach an agreement about your child support agreement as a part of your divorce settlement.
Anoka County Child Support Adjustment Attorney
In addition, many things can change after a divorce is finalized. You or your former spouse can get a new job and move away from the area. Costs of childcare, medical bills and education can also change forcing you to need to look at your child support agreement and make an adjustment. If you think that it is time for an adjustment to be made, Kallemeyn & Kallemeyn can review the new issues related to your child support agreement and help you determine the best possible path forward. If an adjustment is necessary, we can help you file the necessary paperwork, and represent your legal interests throughout the process.
Experienced Divorce Lawyer, Anoka County
Lisa Kallemeyn of Kallemeyn & Kallemeyn devotes her entire practice to family law and can provide legal advice about a wide variety of issues related to divorce law including child support and making adjustments to child support agreements post-divorce. For more information or to schedule a consultation with the Kallemeyn & Kallemeyn legal team, call 763-427-5131.