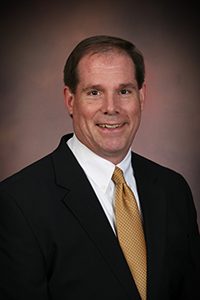 Kallemeyn & Kallemeyn, PLLC provides experienced legal services for those people who are interested in developing real estate for residential subdivisions. We serve Hennepin County and other local areas. Subdivision law is the legal term used to describe the division and development of an area of land. It can be as small as a single lot or a larger tract or parcel of land that is then divided into as few as two lots. Larger areas of land, of course, can be subdivided into many dozens or hundreds of lots. The legal definition also defines that the purpose of a subdivision, as covered by subdivision law, is to sell, lease, or further develop the lots contained in the subdivision.
The legal process related to any type of land development can become extremely complicated. If you are considering developing land into a residential subdivision, it is critical to work with a law firm that has an established and successful track record in subdivision law. Your work to create the subdivision will quickly require navigation of complex governmental regulations. In many cases, real estate developers must also expect politics—on the local level and sometimes on the state level as well—will play a role in the development of your subdivision. Our insights into the relevant political concerns have helped builders work through the predictable and unpredictable issues that arise in the development of such grand ideas.
Experienced Real Estate Lawyer in Hennepin County
The legal team at Kallemeyn & Kallemeyn has the experience and legal expertise to help you establish your subdivision idea and see it to completion. You can count on us to provide the help you need from beginning to end of the development process. We are experienced negotiators, and our years of experience have allowed us to build positive relationships with our clients and with the many contractors who are necessary for successfully completing the project. The combination of legal expertise, knowledge of real estate development, and commitment to our clients' interests in Hennepin County is unmatched.
Subdivision Real Estate Lawer
If you are an experienced real estate developer, you know how complex the processes attached to creating subdivisions can be. It is important to partner with an attorney with the experience of Kallemeyn & Kallemeyn. If you happen to be a first-time subdivision developer, we will make sure to answer all of your questions and explain each step and fully represent your interests. Give us a call at (763) 427-5131 for more information about our subdivision real estate legal services.