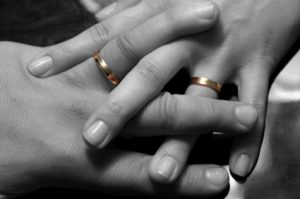 Navigating the divorce process can be extremely difficult.  Emotion is high and conflict between you and your divorcing spouse may be even higher.  Settling a divorce including dividing property, assets and debts, developing a custody agreement (also known as a parenting plan) and determining whether child and/or spousal support is necessary.  Partnering with a strong divorce attorney can help you get through the process so that you can move forward with your life. The team at Kallemeyn & Kallemeyn has extensive experience in family law and offers legal support for those in Hennepin County.
Hennepin County Divorce Attorney
Lisa Kallemeyn has devoted her entire career to family and divorce law. With more than two decades of experience, she understands Minnesota law and can help you achieve the outcome you are looking for. You should be aware that not all divorces need to result in a nasty court battle. In fact, many divorces are settled outside of court. Lisa realizes that some of the best outcomes for families come when decisions can be made before going to court. In fact, Lisa believes that a good divorce attorney actually works hard to keep your case out of court.  However, if it does turn out that your case ends up needing to go to court, she will represent you in the strongest possible way.
Family and Divorce Lawyer, Hennepin County, MN
Lisa and her team at Kallemeyn & Kallemeyn realize that every divorce situation is unique. She will work with you to achieve the outcome you are hoping for. As a first step in the process, Lisa will sit down with you and listen to your story, your goals for the divorce and your assessment of how things might go in legal negotiations. Lisa can serve as your divorce mediator or your divorce attorney (but not both), depending on your needs and your situation. Lisa will work with you to develop a plan for how she will represent you and make sure that you are comfortable with that plan as you move forward.  Our team can help with all aspects of a divorce including division of property, child custody and ways to protect yourself during the process.
Navigate your Divorce with Strong Legal Support
Divorce is known to be one of the most stressful life events and it is important to have the legal support you need to navigate it successfully. If you would like more information about our family and divorce law services, call us at Kallemeyn & Kallemeyn at 763-427-5131.