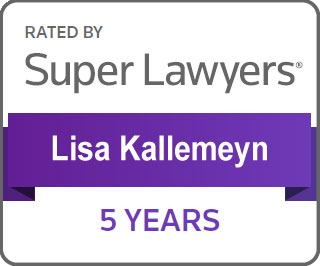 Choosing the law firm that is right for you is an extremely important decision. Too many people believe that as long as a lawyer has a J.D. degree and has passed the bar, that lawyer is competent to handle your case. We believe that our profession deserves to be scrutinized more thoroughly so that you have confidence that your case is thoroughly understood within the context of Minnesota law. Some aspects of the law are complex and navigating them without a competent and qualified lawyer is nearly impossible. Kallemeyn & Kallemeyn, a trusted law firm in Coon Rapids, MN has the experience and expertise in many of those areas of the law.
Estate Planning
Estate planning is an important and necessary process, and Kallemeyn & Kallemeyn can help you through the estate planning process at relatively low cost. Estate planning can involve a number of different and overlapping forms, such as:
Preparing a will, which will ensure that your assets will go to your designated beneficiaries after your death and nominating an individual to serve as a guardian for your minor children.
Creating a healthcare directive, which provides specific directions to medical staff about what actions to take if and when you become incapacitated. If you become so ill that you cannot communicate your wishes to medical staff, the healthcare directive ensures that your wishes are carried out.
Establishing power of attorney, which gives someone of your choosing the legal authority to speak on your behalf if and/or when you become unable to do so for yourself.
Family Law
Our knowledge of family law has helped many couples reach agreeable divorce settlements. Family law also covers the most important aspects of divorce and other family issues, including how children who are affected by the divorce are cared for. We help you create and enforce child custody, visitation, and child support agreements.
Probate Law
Our team can help you with the legal process of properly distributing the property of a loved one who has died. This process is known as probate. As you can imagine, probate can be a source of great conflict, but our expertise in the process can mitigate if not eliminate conflict over the distribution of a loved-one's property.
Real Estate Law
Within the enormous body of legal knowledge known as real estate law, there are three main categories in which we specialize. They are: Purchase and Sale; Land Development; and Residential and Commercial Leasing. Real estate law is extremely complex, and we highly recommend working with us to answer complicated questions and settle difficult disputes.
If you are dealing with a legal matter in any of the above categories, give Kallemeyn & Kallemeyn a call at (763) 427-5131.