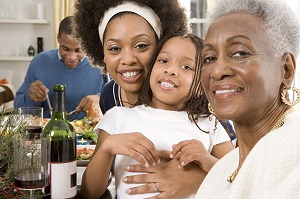 No matter what your age, if you have not yet created a will, now is a great time to get started. While there may be many compelling reasons to continue to put it off, it can be a relatively simple and straightforward process that can provide significant relief to your loved ones in the event of your death. The legal team at Kallemeyn & Kallemeyn specializes in helping individuals in the Coon Rapids, MN area just like you draft their will. We can help you from start to finish, minimizing the difficulty and create a document that you can feel confident about. The primary purpose of a will is to:
Communicate how you would like your property and assets distributed in the event of your death
State your preferences for how your children will be cared for in the event of your death. In most cases, the court will approve this recommendation as parent recommendations are extremely important to the court.
Help make the probate process less expensive and faster; having a will can require an informal probate rather than a formal one.
Experienced Estate Planning Lawyer in MN
Charles Kallemeyn of Kallemeyn & Kallemeyn has dedicated his legal career to helping individuals just like you think through and execute simple estate planning, like creating a will. He will gather pertinent information (online) and then schedule a convenient time to meet with you to draft the document. That is all there is to it!  He can also discuss other aspects of estate planning with you if you are interested. That could include establishing a living trust, a health care directive, power of attorney, naming a personal representative as well as nursing home planning.
Simple, Straightforward, and Affordable Will Creation
Many people assume that creating a will is expensive. You may be surprised to learn that Kallemeyn & Kallemeyn regular fees for the preparation of these estate planning documents are $400.00 for an individual, and $500.00 for a couple. These fees apply when no estate tax planning or trusts are necessary.
If you are ready to take the first step in estate planning and create your will, Charles Kallemeyn is ready to help. With more than two decades of legal experience in estate planning, he can make the process as simple and efficient as possible. There is no reason to wait any longer. Call Charles directly at 763-427-5131 for more information or to schedule an appointment.