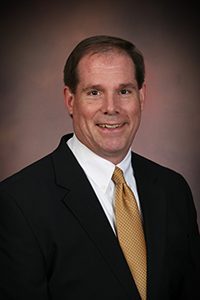 Are you looking for a professional probate attorney in Coon Rapids, Blaine, Anoka, Andover or Ham Lake, MN? Are you looking for more information on what a probate attorney does to decide whether you need or want a probate attorney? At Kallemeyn and Kallemeyn, we can help answer any questions you have about probate attorneys, including what probate attorneys do, how you could benefit from a probate attorney as an executor or a beneficiary of a will, what the probate process includes, and more. Whether you've already decided to work with a probate attorney or are still considering your options, we're here to help make your choice easier and more informed.
What is a Probate Attorney?
A probate attorney is often most useful to a personal representative, or executor, of a will or estate. A probate attorney works with the executor to accomplish the entire probate process within the legal timeframe allotted. A probate attorney can also help a beneficiary of a will or the heir of an estate by advising them on how to settle the affairs of a will. In both cases, our probate attorney works as an advocate for the client and the estate, ensuring that all legal standards are met and all stipulations of the will or estate are met as best as possible.
What Does a Probate Attorney Do?
A probate attorney can be used in many different ways, depending solely on the specific issues of a will or estate. Probate attorneys can transfer real estate and other assets to an heir or undesignated beneficiary. These assets include stock, mutual funds, vehicles, personal property, and any other property without a designated beneficiary. Life insurance, retirement plans, assets in trust, jointly owned properties and bank accounts are examples of property that a probate attorney cannot affect.
The probate process is different in every instance and can be very complicated depending on the amount of property left unassigned in a will, any legal issues associated with a will, and more. No matter what, though, a probate attorney will walk an executor through the probate process step-by-step, helping him or her correctly file the necessary paperwork, notify beneficiaries, heirs and creditors, prepare a plan of distribution, and even petition for the appointment or discharge of a personal representative.
Benefits of a Professional Probate Attorney
The probate process can be very complicated, even if you're working with an uncontested probate. The complications of a probate will vary based on the issues and assets of a will and estate, and an experienced probate attorney has the best chance of working through the probate process quickly and without issue. At Kallemeyn and Kallemeyn, our probate attorney Charles Kallemeyn has more than 20 years of esperience in probate law, which means that if you're looking for a Coon Rapids, Blaine, Anoka, Andover or Ham Lake, Minnesota probate attorney, you've come to the right place. To begin the probate process with a local probate attorney you can trust, contact Charles today at 763-427-5131 or charles@kallemeyn.com