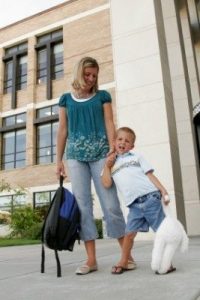 If you live in the state of Minnesota and are going through a divorce, you have likely already been made aware that you should first seek an Alternative Dispute Resolution (ADR) before moving forward with a court case to settle the terms of your divorce. And, if you have done any research on what this process entails, you may have stumbled onto the term "qualified neutral" and wonder what this actually means. A "neutral" is an individual or organization who provides an Alternative Dispute Resolution service. This is very often divorce mediation, which is a highly successful tool to settle common and complex issues in a divorce settlement. Neutrals who are on the State Court Administrator's Rule 114 Neutral Roster are "qualified neutrals." This means that the court system sees these professionals as trained and capable of providing these mediation services to those in the MN area.
Experienced Divorce Mediator, MN
Lisa Kallemeyn of Kallemeyn & Kallemeyn has focused her entire legal practice on family law. In addition to providing traditional legal representation, Lisa is a Qualified Neutral under Rule 114 of the Minnesota Rules of Practice and is an Early Neutral Evaluator for Financial and Custody/Parenting time issues through Anoka County. She has extensive experience as a divorce mediator working with couples from the Coon Rapids, Anoka, and Blaine, MN area. Lisa understands how difficult and emotionally draining the separation during and after divorce can be for a couple. She works to fully understand and support each couple as they navigate the divorce process. She can help you and your divorcing spouse solve common issues such as:
Division of property, assets, debts and other belongings
Development of a parenting plan (also called a custody agreement) which outlines how children will spend their time with parents after the divorce.
Determination of a fair and equitable plan for child and/or spousal support.
Navigate Divorce with a Mediator
Mediation is an entirely voluntary process and if you have decided to move forward with it, the team at Kallemeyn & Kallemeyn can help make the logistics easy and straightforward and move quickly to schedule your mediation sessions. Lisa's hourly rate is $240, so you can expect a 3 hour mediation session (split in ½ between the two parties) to cost $360/each. It is also important to note that Lisa must remain entirely neutral during this process, so cannot speak to one party without the other present. The first step to begin working with Lisa Kallemeyn and her team is to complete the confidential intake form. If you have questions about the process, you can also call Kallemeyn & Kallemeyn at (763) 427-5131.