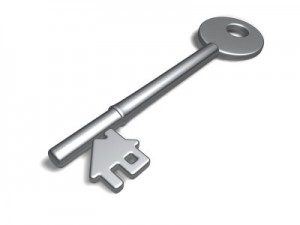 If you are in the process of buying or selling real estate, or if you are considering initiating a construction project, the law firm of Kallemeyn & Kallemeyn can provide you with excellent legal representation to ensure that every detail is tended to so that every loophole is closed. Our legal team is well known for its overall excellence in providing legal advocacy to our clients, and they stand out in the area of real-estate law. We serve those in the Coon Rapids, Anoka, Blaine, Ham lake, Andover, Spring Lake Park, Champlin communities as well as other towns and cities in Minnesota.
MN Real Estate Law
We understand that you have choices when it comes to real estate law firms in Minnesota, so we work tirelessly to stand out as the best possible choice. Our staff will do the work to ensure that your interests will be given the attention and tenacity you expect and deserve. It is important to remember that the simplest real estate transactions can suddenly become very complicated. When such things create difficulties for clients, an excellent advocate, such as Kallemeyn & Kallemeyn, can untangle those unexpected knots.
Kallemeyn & Kallemeyn can handle the complications of all kinds of real estate transactions, including the following:
● Land Development: If you are an individual building a house, the owner of a small business, or the CEO of a large corporation, Kallemeyn & Kallemeyn can advocate on your behalf and provide you with excellent legal representation. From negotiating costs with builders to larger political considerations, our team has the legal knowledge and political savvy to help you maximize your investment.
● Buying and Selling: It is extremely important that you consult with a qualified attorney before signing a contract. Our firm possesses the professional acumen to understand the subtleties of real estate law, which translates into your feeling confident in our assistance. Kallemeyn & Kallemeyn will represent you in the acquisition, construction, financing, and selling of property.
● Detainer and Eviction services: If you are in any way affected by unlawful detainer and/or eviction processes, Kallemeyn & Kallemeyn will represent your interests with integrity and tenacity and handle all of the difficult communication so that you do not have to.
● Residential and Commercial Leasing: Kallemeyn & Kallemeyn will represent tenants and landlords as they draft, analyze, and negotiate commercial and residential leases. And these processes cover everything from office space, and warehouses to industrial locations, retail spaces, and other kinds of projects.
Experienced Real Estate Lawyer, Minnesota
Charles Kallemeyn of Kallemeyn & Kallemeyn has more than 30 years of experience practicing real estate law in Minnesota. Over ½ of his practice is devoted to real estate issues so you can be confident in his experience and ability to represent you well and find a solution that will work for you. Call our team today at (763) 427-5131 for more information.