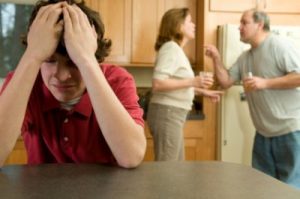 Going through a divorce is not something that you necessarily plan for. When you tie the knot on your big day, the last thing that probably is on your mind is getting a divorce. Over time, some marriages weaken, break and diminish due to a variety of reasons. While this may be one of the most trying times of your life, there is assistance for you to get through the legal aspects of a divorce. If you live in Coon Rapids, MN and are going through the early stages of a divorce, our team at Kallemeyn & Kallemeyn, PLLC can provide you with reliable divorce assistance. With more than 20 years of experience as a divorce attorney in Minnesota, we know all of the fine detail that you need to keep in mind during a divorce.
Keeping You Out of the Courtroom
Just because you hire a divorce attorney doesn't mean that your divorce will be one of those long, nasty, drawn out divorces that end up being resolved with both parties in the courtroom. At Kallemeyn & Kallemeyn, PLLC, we strive for the exact opposite when it comes to handling your divorce. Our goal is to keep you out of the courtroom and to ensure that the overall divorce process is handled as smoothly as possible for you. Lisa Kallemeyn, our family divorce lawyer keeps your best interests in mind throughout every step of the divorce process.
Guidance with Tough Divorce Decisions
There is a lot to keep in mind when it comes to a divorce. There are parenting, financial and assets that need to be addressed with a divorce. Lisa Kallemeyn can help you with all of the tough decisions that you have to make during the divorce. Some common ways we help our clients during a divorce include:
● Parenting Schedules – Developing a fair parenting schedule for both parents is much more difficult than one may expect. We'll help you develop a fair parenting schedule with a focus on the child(ren) involved.
● Division of Debt & Assets – One spouse should not be left to deal with all of the debt. On the other hand, one spouse shouldn't be left with all of the assets. That's where a partnership with Kallemeyn & Kallemeyn, PLLC can help!
● Child Support – Another touchy subject with a divorce is child support. We've got the experience to ensure that the proper amount of child support is provided based on your unique situation.
If you live in Coon Rapids, MN and you and your spouse have decided on a divorce, you don't have to tackle this draining process on your own. Instead, it is time for you to seek reliable divorce assistance from our team at Kallemeyn & Kallemeyn, PLLC. To learn more about Lisa Kallemeyn and our divorce assistance, give us a call today at (763) 427-5131 or email lisa@kallemeyn.com.