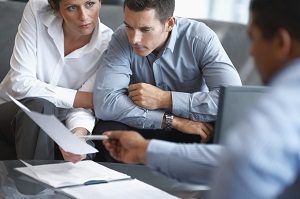 As we head into a brand new year, filled with New Year's resolutions and renewed hope for a year full of peace, love and family, it is a good time to think broadly about your future. Estate planning is something that we may prefer to ignore, but it can be extremely important for our loved ones. The majority of Americans do not have a will, which means that in the unlikely event of an untimely death, their wishes are not spelled out for their loved ones and the court. The law firm at Kallemeyn & Kallemeyn can make the basic estate planning process simple, straightforward and fast, so that you can check it off of the New Year's resolution list and move forward with your best year yet.
Experienced Will and Probate Attorney
Having a will is very important, especially for the loved ones that you might one day leave behind. You can clearly articulate your wishes for how your property is divided, you can designate your preference for a personal representative to carry out your wishes, and, perhaps most importantly, you can nominate a person to be the guardian for your minor children. In addition to these important functions, a will can also make the probate process easier and less expensive for your loved ones.
In addition to drafting your will for you, the legal team at Kallemeyn & Kallemeyn can also complete additional estate planning services for you and your loved ones including:
● Creation of your health care directive (also known as a living will);
● Appointment of a power of attorney;
● General probate support;
● Establishing a living trust;
● Nursing home planning
● Navigating inheritance rights issues
● Contesting wills
Estate Planning Made Simple
Charles Kallemeyn and his team at Kallemeyn & Kallemeyn have been serving the communities of Blaine, Coon Rapids, Anoka and Andover, Minnesota for more than three decades. He brings skill, knowledge, experience, strong communication and compassion for the areas of law he practices, including estate and probate law. Our entire team also understands that estate planning is probably not on the top of anyone's list, so we work to make the process easy for you, affordable and fast. In fact, basic estate planning (including preparing a will, Health Care Directive and appointing a Power of Attorney) for $400 for an individual or $500 for a couple. Call Kallemeyn & Kallemeyn today at 763-427-5131 for more information or to schedule a consultation.