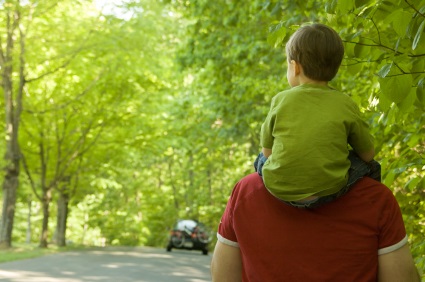 When searching for an Anoka County Family Law Attorney you are likely looking for someone that can help you personally resolve your legal issues when dealing with divorce, custody, asset division, paternity, child support and/or visitation. Our experienced family law attorney can help represent you when it comes to the matters of the heart. Our Minnesota Lawyer will ensure the court has the facts needed when presenting a case and we can help devise a plan that benefits everyone, but most importantly any children you may have.
Divorce Attorney
When what you thought would last forever comes crumbling down, there is a lot to do. The more seeds you have planted with your future ex-spouse, the more detailed your divorce will need to be. The Divorce Attorneys at Kallemeyn & Kallemeyn can see that all your priorities are in order and that you don't forget any important details.
Child Custody Attorney
Whether due to a divorce, paternity results, a separation or what have you – our Family Law Attorneys can help you establish a realistic custody request to take in front of a judge. Your children will benefit most from continuous love, support and a willingness for both individuals to work together when it comes to their shared kids. We can help you have a voice when it comes to the decision of your children's legal and physical custody.
Asset/Property Division
Many times couples work towards a house, purchase cars and buy other things together and when things come to an end everyone wants their fair share. However, one person's fair may not be another person's fair. That is where the courts come in, they will determine what they feel is best and rule it out.
Paternity Court Action
Ready for some financial support from the other biological parent? Or maybe you want to make sure you have a legal say with your newborn child…whatever the reason, our experienced paternity lawyer is familiar with the process of filing a paternity action and can help guide, support and represent you.
Child Support
The cost of raising a child is not an easy number to handle. Both biological parents are responsible for financially supporting the child(ren) they helped bring to life. If you need to establish, change or enforce child support payments our Minnesota Lawyers can help bring a solid case in front of the judge.
Visitation Schedules
Visitation fluctuates a lot when substance abuse is involved. It can also change when moving, school starts and many times with younger children. We can help you realistically address visitation changes when they arise and we always have the children's best interest in mind.
Contact Kallemeyn & Kallemeyn for all your Anoka County Family Attorney needs at (763)427-5131.
Save
Save
Save
Save
Save
Save
Save