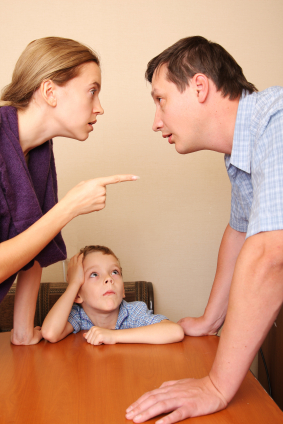 No one can take away the pain leading up to a divorce. But, once you and your soon to be ex-spouse have determined that this is the path your family needs to take, navigating the divorce process does not have to be contentious and unbearable. The divorce attorneys at Kallemeyn & Kallemeyn of Anoka County understand that the circumstances that have brought you to the decision of divorce have likely been extremely difficult. Our team will work closely with you, listen to your goals, priorities and questions for the divorce process and help you find a workable solution and clear path so that you can move forward with your life. Your future and the future of your family is our primary concern.
Many people assume that if you are using the court system to settle a divorce that it will automatically be a battle. This could not be further from the truth. The divorce lawyers at Kallemeyn & Kallemeyn work to keep your case out of court, if at all possible. Our experienced family law attorneys can guide you through this process, no matter how difficult your case may be. We understand the divorce process, can negotiate with the lawyers for your ex-spouse with the goal of finding common ground and settling the divorce in a way that moving forward is the focus.
Dedicated Anoka Law Family Law And Divorce Attorney
Kallemeyn & Kallemeyn has a dedicated family law attorney, Lisa Kallemeyn, whose entire practice is devoted to family law cases. With more than 20 years of experience, Lisa can assist with all aspects of a divorce including:
Child custody issues
Child and spousal support negotiations
Debt and asset division
Divorce Mediation
Marriage Dissolution
Paternity Issues
Contested Divorce
When you reach our team, you may feel extreme sadness, anger, disappointment and even despair. We will be compassionate, caring and will provide you support during this difficult time. We will sit down with you very early in the process and help you set some goals for moving forward, thoroughly explain how the divorce process will work and always devote the time and attention needed to resolve your case in the best possible way for you. We will be up front about the costs that will be involved and you can rely on us to keep you updated during the process with updates on the status of your case.
If you would like more information about the divorce services provided by Kallemeyn & Kallemeyn, call us today at 1-763-427-5131.