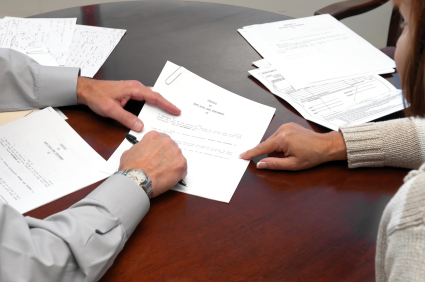 There are countless reasons why you might need the services of a lawyer during your lifetime. Perhaps you need to draw up your will, or help an aging parent create a health care directive or designate a power of attorney. If you are going through a divorce or have legal questions about paternity or child custody issues, you will also need legal counsel. You also might run into questions about a complicated real estate transaction that could benefit from a legal perspective. No matter what legal questions you have, the law office of Kallemeyn & Kallemeyn can help you. Our legal team's practice areas include estate planning, family and divorce law, probate services, as well as real estate law.
Variety Of Services Offered By Kallemeyn & Kallemeyn
If you are in the Anoka County, MN area and you need strong, competent legal support, contact the office of Kallemeyn & Kallemeyn in Coon Rapids. We are dedicated to helping our clients solve difficult problems in a way that empowers you to move forward in your life. Our team will work closely with you, listening to your concerns, answering your questions and brainstorming with you to help you find the best answer to your particular legal issue. Our team will be very upfront with you about costs, and a reasonable estimate of how long it will take to resolve your legal issue.
The team at Kallemeyn & Kallemeyn can provide Minnesota legal support in the following areas:
Family Law

General Divorce Cases
Child Custody
Child Support
Contested Divorce
Divorce Mediation
Property and Debt Division
Paternity Issues
Estate and Probate Law

Estate Planning
Living Trusts
Will Planning
General Probate
Inheritance Rights
Contested Wills
Personal Representatives
Real Estate Law

Legal advice for general real estate issues
Boundary disputes
Joint ownerships
Property foreclosure
Property leases
Purchase agreements
Tenant evictions
Mechanics liens
Lisa and Charles Kallemeyn: Providing Comprehensive Legal Expertise
Lisa and Charles Kallemeyn each have over 20 years of experience in their fields. Lisa focuses exclusively on family law while Charles specializes in real estate law, also handling estate and probate issues. As a team, they can provide you with comprehensive legal counsel for any issues that may come up for you and your family. The attorneys and staff are professional, respectful, responsive and offer the support and representation that you deserve. if you have a legal need and are in the Anoka County area, contact Kallemeyn & Kallemeyn at 1-763-427-5131 today.