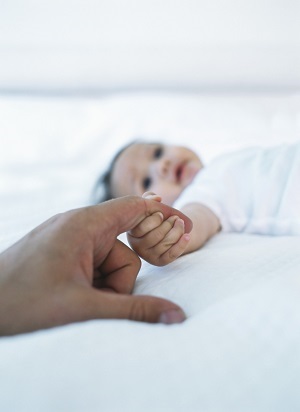 Establishing paternity is important for a number of reasons. It becomes especially important to have established paternity if the relationship into which a child was born ends in divorce. Without having established paternity, custody and visitation can be impacted. In most cases in which the father is present for the birth of the child, both parents will sign an acknowledgment of paternity or birth certificate. Some reasons for establishing paternity are more obvious than others and knowing how to navigate the legal ground is an area of expertise for Kallemeyn & Kallemeyn, a trusted Anoka County Paternity Lawyer.
Importance of Establishing Paternity in Anoka County
Kallemeyn & Kallemeyn Law Firm has the experience and legal expertise necessary to help you understand the benefits of establishing paternity. If paternity questions arise as a result of a divorce, it will become even more important to work with a firm that has our depth of experience with paternity law. For example, it is likely necessary to establish paternity before a judge can determine crucial matters such as child support, custody, and visitation. Some of the more important reasons for establishing paternity are described below:
Child support: With a clear answer to the question of paternity, a fair and just child-support agreement can be reached. Child support agreements are established to ensure as much as possible the health and well-being of the child. Establishing paternity allows the court to assess a more accurate level of child support from the father. Paternity can also affect other financial matters, including life insurance, retirement accounts, and social security benefits.
Parent-Child Relationship security. A healthy relationship between a father and a child is important to determining whether the child will be well-adjusted. Establishing paternity often helps the father commit to the responsibility of parenthood. When that commitment is made, a child has a much better chance of growing and developing in a positive way, even if the parents live separately. It is well known that children whose fathers are active participants in their lives grow up with higher levels of social and emotional health.
Custody and visitation. It is not uncommon for a child to live with one parent and have specific visitation times with the other parent. In order for custody and visitation rights to be finalized, paternity needs to be established.
Medical reasons. Establishment of paternity is important if a child develops a medical condition that would be better understood with specific paternity information. Knowledge of the father's medical history could be crucial to treating diseases, illnesses, and other conditions.
Experienced Anoka County Paternity Lawyer
There are many reasons why paternity is important to establish. If you have any questions about the process of establishing the paternity of your child, contact Kallemeyn & Kallemeyn at (763) 427-5131.