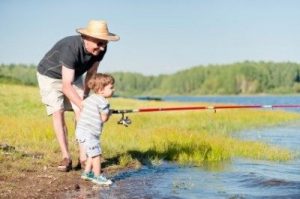 Probate law may not be the most exciting aspect of our legal system, so it may not inspire many movies or TV shows, but that does not mean that probate law is not among the most important aspects of the law.  Probate law provides us with a sense of reassurance that our wishes—specifically those related to our valuable property—will be distributed in the way we wish upon our deaths.  When you make your wishes known prior to the time of your death, your wishes are far more likely to be granted. Kallemeyn & Kallemeyn are Anoka County probate lawyers who can provide you with the security of knowing that your possessions will be distributed as you want when the time comes.
Experienced Probate Attorney in Anoka County
The team at Kallemeyn & Kallemeyn has the experience and expertise to ensure that your items of value—which often include real estate, automobiles and other titled assets, stocks, and mutual funds, among others—are reconciled upon your death.  Probate is a legal term that includes the process of transferring possession of assets to the individuals whom you have identified.  It is important to note that not all of your assets are impacted by Minnesota probate law.  Joint ownership of properties, jointly owned bank accounts, retirement accounts, and trust assets are examples of assets that are exempt from the probate process.  If you have assets that are not so easily categorized, Kallemeyn & Kallemeyn can provide the information you need about those assets as they relate to the probate process.
Most people are familiar with the concept of a will.  Your will is a central component of your probate process in that it is a document that expresses your preferences as to how your property will be distributed upon your death.  A will typically names one Personal Representative to oversee the distribution process of your will.  Choosing a personal representative is often a difficult task, but it is one that we can help you make with confidence.  We can help you by identifying the kinds of characteristics that are necessary for the smoothest possible execution of your will.
Understanding the Probate Process
As important as your will is, it is not the only component of the probate process.  Probate also includes such matters as healthcare directives, which provide vital information about your wishes should you suffer a health event that prevents you from participating in decisions about your long-term care.  Other important components of probate include establishing power of attorney, living trusts, and nursing home planning, and Kallemeyn & Kallemeyn are able to help you with all of them. If you have any questions or would like to speak to a member of our legal team, call Kallemeyn & Kallemeyn at (763) 427-5131.