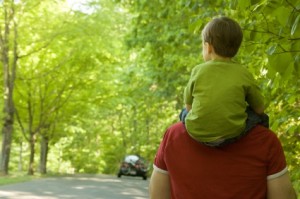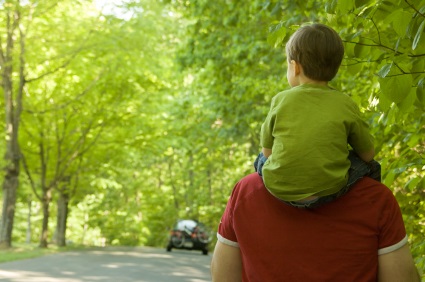 If you have plans to travel out of the country for spring break or take a European vacation any time soon you will want to make sure that you do not Fall Behind on Child Support in Minnesota. Your MN driver's licenses and other licenses will be affected also. This is according to MN stat section //518A.65, .66 and .67. Besides your Minnesota licenses, Federal Law prohibits the issuance of U.S. Passports for any child support payments that are delinquent. You can avoid problems such as these by consulting with a Licensed Family Law Attorney at Kallemeyn & Kallemeyn.
Minnesota Child Support Policies
Minnesota's Child Support policies are set by the State Legislature. The Federal Government also has guidelines aimed and creating a uniform system for minimum standards and enforcement. Individual states however determine the details. Individual cases are interpreted by Minnesota Courts. As a Family Law attorney, Kallemeyn & Kallemeyn can assist parents with understanding their rights and reaching a solution that is best for their family.
MN Child Support Enforcement
If a parent who is obliged to pay child support, also known as the obligor, fails to make the payments on time the state has avenues to obtain the funds. Enforcement of Minnesota Child Support statutes is under authority of local governing units or the Department of Human Services.
After a review financial obligations can be subject to:
Automatic Income Withholding
Lien on Property or Motor Vehicles
Suspend Driver's Licenses, Recreational Licenses or Sanction Occupational Licenses.
US Passport Services Application
If you are Behind on Child Support and want to obtain a U.S. Passport there are steps that you must take first. The process may take two – three weeks after payment arrangements have been agreed upon.
Contact the Minnesota Agency that you owe the child support and make proper arrangement to catch up on moneys owed.
MN Agency involved will report back to the U.S. Dept. of Health and Human Services that payment has been arranged.
The U.S. Dept. of HHS can then remove your name from the list and send an updated list to the U.S. Dept. of State.
U.S. Passport Services must receive the new list, confirm that your name has been removed and finally process your passport application.
Minnesota Family Law Attorney
Kallemeyn & Kallemeyn understands the intricacies of Minnesota Child Custody Laws. We are available to help parents evaluate their individual situation and understand their rights and obligations, no matter what side of the spectrum you fall on. With all of the possible negative outcomes with being arrears of Child Support Obligations, it is very important that you have an experienced MN Family Law Attorney by your side.
Contact Kallemeyn & Kallemeyn Law Firm for help with Minnesota Child Support via our Online Form or at (763) 427-5131.