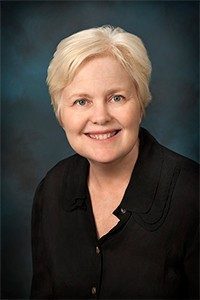 The decision to divorce is difficult and, for many, takes many months, or even years, to reach. There are many factors to consider, including how it will impact your children, how it will change your living arrangements and day to day routine, and how it will impact you financially. Once you and your spouse have made this decision, finding a strong and reputable divorce lawyer is one of the first steps in the process. Lisa Kallemeyn has devoted her entire legal career to issues of family law and has more than thirty years of experience helping couples untangle their lives so that they can move forward successfully after a divorce is final. She is a strong legal advocate, a compassionate and active listener and is knowledgeable about all aspects of Minnesota family law.
Navigate Divorce with Less Stress
Lisa Kallemeyn has built a reputation in the Minnesota area as being a leading family and divorce lawyer. She cares deeply about her clients and works to understand their circumstances, their goals, and she helps develop a sound legal strategy for achieving these goals. Perhaps one thing that sets Lisa apart from other Minnesota divorce lawyers is that she understands that it is often better for a case to be settled out of court. The Minnesota courts cannot handle each and every family law case that comes forward. If Lisa can help you and your soon to be ex-spouse settle the important aspects of your divorce without a court battle, she sees this as a true success. However, Lisa also understands that there are cases that can only be resolved in the court – if this is the case, she will be your strongest possible legal advocate.
Experienced Minnesota Divorce Attorney
Lisa Kallemeyn is also a trained mediator and can use these skills if she represents you as your divorce attorney. The goal of divorce is to determine how to settle issues in your divorce in a fair and equitable way. The main issues that must be resolved in a divorce include:
Division of joint property, assets and debts
Development of a plan for child custody
Determination of whether child/spousal support is necessary
Divorce can be one of the most stressful life events. Lisa Kallemeyn understands this and will work with you through the entire divorce process so that you can begin to look forward to the next phase of your life, rather than looking back. You will not find a better divorce lawyer in the area. For more information, call Lisa directly at 763-427-5131.