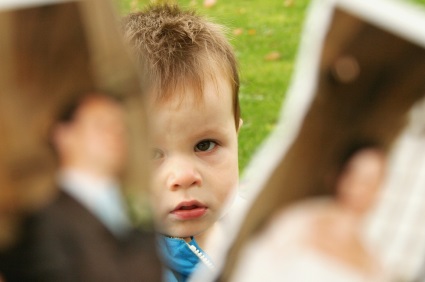 Handling a child custody battle in the courtroom can be very tough. From the court's point of view, they want to make sure that the children's best interests are in play at all times. A child custody battle is not something you can solve overnight in a courtroom. With Minnesota's family law being so detailed, the court system evaluates all aspects of both parent's situation to determine what is best for the child. If you and your ex-spouse are having issues with child custody and you are ready to take it to the courtroom, it is important that you team up with an attorney that knows the 'in's' and 'out's' of Minnesota Law. There is no better family law attorney around Minnesota than Lisa Kallemeyn with Kallemeyn & Kallemeyn, PLLC. For the 2nd year in a row, Lisa's expertise in family law is the reason why she has been rated within the top 50 women attorneys in Minnesota by Super Lawyers.
How Lisa Can Help You with Child Custody
Understanding the Law – With nearly 20 years experience practicing family law, Lisa has seen it all when it comes to child custody cases. She knows what parts of the law to protect yourself from as well as ways to help you in your case.
Custody Dispute Factors – When you are in front of the judge, he or she will review all relevant factors before determining the proper custody decision. Gaining a true picture of how the child's day is handled by the minute helps the judge determine the ruling. Lisa can help you through the evaluation process by the court.
Keeping The Children First – If you fear that your ex-spouse is neglecting your child, Lisa will sit down with you to understand why. Lisa makes it a commitment to keep the children first throughout the entire process by exploring multiple options regarding custody. Determining whether legal custody or joint custody is the right decision for your child has a direct impact on their future.
Follow Through – Once the court's decision is made in regards to child custody, Lisa and her supportive staff can help make sure that the agreements are initiated by the ex-spouse. Lisa is your partner during the custody battle, and will be there for you after the court's decision as well.
Don't feel overwhelmed by the courtroom process and intimidating Minnesota law. Instead, if you live in Minnesota, team up with Lisa Kallemeyn at Kallemeyn & Kallemeyn, PLLC, and let her go to work for you and your children. Give us a call today at (763) 427-5131 to learn more about our child custody and family law services.