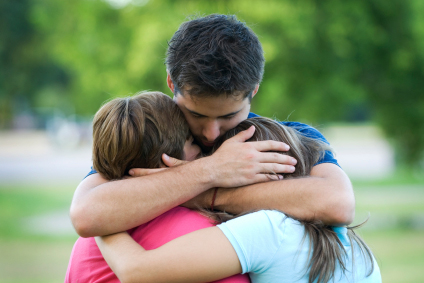 When you and your spouse decide that it's time to get a divorce, a whirlwind of emotions and questions can pop into your mind. Not only are you completely drained from the emotional impact a divorce can have on you personally, you begin to immediately wonder about your children and the effect it may have on them. While it can be emotionally, financially, and even physically draining for all parties involved, the most important factor in the divorce is ensuring that your children are okay. At Kallemeyn & Kallemeyn, we are dedicated to helping people find solutions to difficult problems. The future of you and your family is our primary concern. When a divorce happens in Minnesota, turn to Kallemeyn & Kallemeyn and for all of your child custody issues.
The Ins and Outs of Child Custody
Within Minnesota, there are four different types of child custody after a divorce or separation. These four include: legal custody, joint legal custody, physical custody and residence, and joint physical custody. At Kallemeyn & Kallemeyn, we want to help you explore each option and find the custody and parenting time plan that works best for you and your children during this difficult time in their lives. We have over 20 years of experience in family law, including child custody and child support issues. We want to help you fight for your child custody rights and we give your children the best possible hope for a brighter future. So, what do these different custody options mean?
Legal custody: This person is given the right to determine the child's upbringing, including education, healthcare and religious training.
Joint legal custody: Both parents have equal rights and responsibilities in making major decisions within a child's upbringing, including healthcare, education, and religious training.
Physical custody and residence: This person has the right to routine daily care and control over where the child ultimately lives.
Joint physical custody: The routine daily care and place of residence is structured and decided upon both parties.
At Kallemeyn & Kallemeyn, we know that your children are important. Fortunately, most court systems are aware of that too. If children are involved, we can help with any child custody issues that you may be having. Once you decide on a divorce, be sure to review these options of hot topics that Kallemeyn & Kallemeyn can help with:
Legal custody of the children.
Physical custody of the children (where they wake up in the morning).
Parenting Time with the children.
Your Parenting Plan.
Child support.
Division of medical and dental insurance and uncovered expenses for children.
Summer camps, extracurricular activities—costs and timing.
College education for children.
Income tax exemptions for the children.
If you find yourself at a loss and need Kallemeyn & Kallemeyn for help, call us today! Serving all of Minnesota, we are located in Coon Rapids, MN and ready to help you today! For more information, please call today at (763) 427-5131.