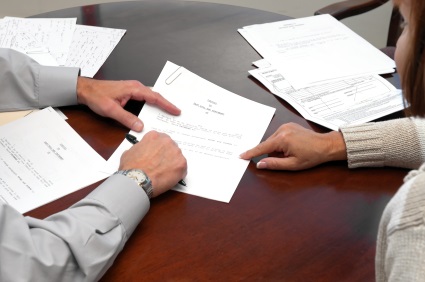 The attorneys of Kallemeyn & Kallemeyn Law Firm can help you not only with the emotional, logistical, and legal aspects of divorce, they can help you minimize the negative impact of divorce on any children who may be involved in your divorce proceedings. If you live in Minnesota and are in need of assistance as you work through the processes of divorce, Kallemeyn & Kallemeyn can help you.
Important Things To Keep In Mind As You Go Through A Divorce
Children are almost always the most innocent victims of divorce. This is true because they are the most vulnerable to the difficulties that accrue to divorce. Many divorcing parents do their best to minimize the negative impact of divorce on their kids. Some, however, may have blind spots or other issues that prevent them from prioritizing the emotional well-being of their children. If you are lucky enough to seek the counsel of Kallemeyn & Kallemeyn, they will offer recommendations along these lines:
Your children need both parents. It helps no one, least of all your children, to damage the relationship they have with your ex-spouse.
Don't make your children serve as your messenger service. If you have something to communicate to your ex, you should do it yourself. Asking your children to be your messenger puts them in a very difficult position.
Divorce is painful for everyone. Remember that if you are hurting, your children are probably hurting too. Don't forget to reach out to them and address their pain.
This is tough for everyone. Remember that your children are very likely trying their best to understand and help the situation, and that you are not alone in trying to make things better.
Speak Nicely. If you wouldn't want your ex to speak ill of you, don't speak ill of your ex. You may be feel great anger toward your ex, but resist the temptation to bad-mouth your ex, especially to your children.
Don't ask your children to choose sides. Remember, your kids need both parents. They are not prepared to choose between you and your ex.
Don't make your kids feel disloyal if they enjoy spending time with your ex. In fact, encourage them to develop a healthy relationship with your ex. It will serve everyone better in the long run.
This was your choice. Divorce might not have been your choice, but it also wasn't the choice of your children either.
Don't share details about the divorce that you're children are too young to understand.
Let your children be children. Honestly acknowledge the realities of divorce, but remember that your children deserve to have the best possible chance of a happy childhood.
The team at Kallemeyn & Kallemeyn understand the complexities of a divorce and can help you with the legal aspects of this transition. Call our team at 1-763-427-5131 to get started.