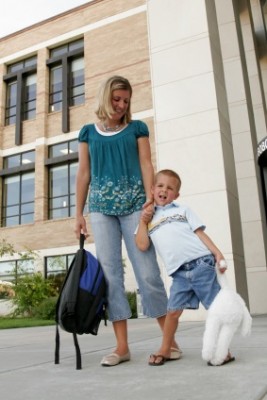 Divorced spouses with children often develop a Parenting Plan that includes a Child Support Agreement. This legal document determines the amount of money and other sources of support that one parent will provide, ensuring the health and well-being of the couple's children.  The child support agreement is very often difficult to create and those involved in its development typically work hard to make sure that it is accurate and meets the current needs of the couple's children. On occasion, child support agreements require revision.  If you need legal assistance creating or amending a child support agreement, you can seek the help of a family lawyer, such as Lisa Kallemeyn of Kallemeyn & Kallemeyn, a Child Support Attorney in Anoka County, MN.
Develop a Child Support Agreement that Puts Your Kids Needs First
The team at Kallemeyn & Kallemeyn understands Minnesota divorce law, which includes those provisions that relate to child support payments.  It is important that you seek the help of an attorney with expertise in child support policy and law, and we believe that we have the track record to prove our expertise.  For many people, the prospect of paying or adjusting child support payments conjures images of court battles and nasty fighting.  However, in many cases, perhaps in most cases, the developing or adjusting child support agreements do not result in intense conflict.  Most parents want their children to be well taken care of, and relatively few resist providing more to their children when they have the means to do so.
Child support agreements are legal documents.  At the time of a divorce, they must be filed with the court and altering them later requires attention to processes that will be recognized by the courts so that the new agreement has legitimacy.  At the time of your divorce, your child support agreement is based on factors such as income levels of both adults, the financial needs of the child, the custody arrangement, and the child's standard of living before the divorce. Many of these factors can change after a divorce is final, so child support adjustments are common. Kallemeyn & Kallemeyn can oversee this process from start to finish and file all necessary paperwork with the courts in a timely manner.
Anoka County Child Support Lawyer
Kallemeyn & Kallemeyn of Anoka County, MN can help you with all aspects of your child support agreement to ensure that your children are well taken care of.  Please feel free to contact us by phone at (763) 427-5131 and we will get back to you as soon as possible.