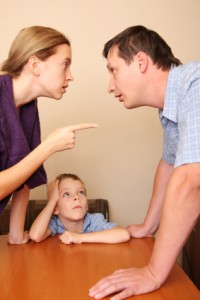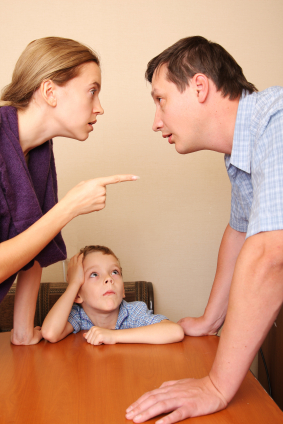 Child support cases can be extremely difficult to make it through on your own, especially when you factor in the emotional and mental challenges of a divorce or separation and the potential damage an ugly court case can cause to a child. At Kallemeyn and Kallemeyn, we have years of experience helping to resolve child support issues in and outside of court, helping create reasonable and legally fair child support agreements. If you are in need of a child support attorney for legal representation in court or to help you settle a child support case before it goes to court, we can provide you with Anoka County child support attorney aid, including in Anoka, Coon Rapids, Blaine, Ham Lake and Andover, Minnesota.
Main Factors in Determining Child Support
You may be wondering what will be considered when you file for child support or when you are the party on the receiving end of a request for child support. It's important to understand the factors evaluated in determining child support in court, as this will help you to understand the likely outcome of a child support case. When determining legally equitable child support payments, three main concerns are considered:
Basic Support Needed: Basic support includes any support that would be necessary for any person. This includes housing, food, transportation, clothing, and school expenses.
Medical Support: Medical support includes any money that is expected to be needed for health, dental, and ocular insurance costs, psychological needs or attention, co-payments for medical visits, prescriptions, procedures, and any other medical costs a child may incur.
Child Care Support: Child care support is needed in instances when the child requires care outside of being cared for by a parent, including daycare, "babysitting" expenses, or other child care programs.
The amount and type of child support you or your parenting partner will pay will depend on these three child support needs as well as their ability to pay for these needs out of their personal income.
Benefits of a Child Support Attorney
Navigating the ups and downs of a relationship is nothing compared to finding an equitable solution once that relationship ends and the child support disagreements begin. At Kallemeyn and Kallemeyn, we want to make the child support agreement process as easy as possible and resolve child support disagreements quickly and with as little conflict as possible. With more than 20 years of experience as child support attorneys in Anoka County, MN, we can assure you that we have the expertise needed to help you reach the child support agreement that's best for you and your child, whether you're in Anoka, Coon Rapids, Blaine, Ham Lake or Andover, Minnesota. To begin preparing yourself for a child support case, contact us today at 763) 427-5131 or lisa@kallemeyn.com, and we'll work with you to resolve any child support requests.