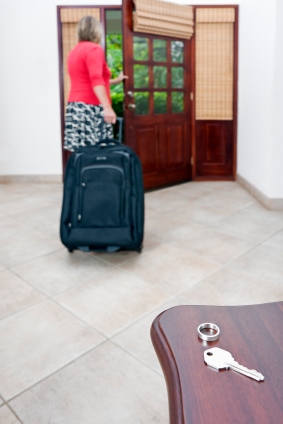 Divorces are inherently filled with conflict. After all, if you and your divorcing spouse agreed on important issues related to your family, you might have even chosen to stay together.  A contested divorce is one in which the couple cannot agree either about getting divorced or about a key aspect of the divorce, such as division of property, assets or debts, child custody, or child/spousal support.
Trusted Minnesota Divorce Attorney
Contested divorces can be complicated and contentious and result in that the couple must look to the court to make these important decisions for them.  If you are facing what you anticipate will be a contested or complicated divorce, partnering with a legal team with experience, knowledge of the legal system and a track record of success is extremely important.  Kallemeyn & Kallemeyn of Coon Rapids, MN specializes in divorce and family law and can help you and your family navigate a difficult or contested divorce in a way that allows you to move forward.
In the state of Minnesota, a divorce is considered contested if even one issue cannot be agreed upon.  So, you and your spouse may be able to compromise and agree about the division of property and child support but if you cannot come up with a fair and equitable parenting plan, your divorce is considered contested.  It is possible that a divorce can begin as contested and as the process moves forward, becomes uncontested if the divorcing couple finds a resolution to their disagreement.
Representation For Your Contested Divorce, Andover MN
No matter the circumstances, if you and your divorcing spouse cannot resolve the important issues in your divorce, it is important that you partner with a divorce attorney that can provide you with strong and pervasive representation. Lisa Kallemeyn of Kallemeyn & Kallemeyn is a divorce lawyer from the Coon Rapids and Andover MN area that has devoted her entire practice to supporting and representing those going through a divorce.  She has more than 20 years of experience in family law and a proven track record of success providing the strongest possible representation in the most complicated divorce cases. She is committed to getting the best result for you.
The attorneys at Kallemeyn & Kallemeyn have dedicated their careers to helping people find solutions to the most difficult problems.  We will help you resolve your current legal issues in a way that allows you to move forward with your life.  For more information about our services, call (763) 427-5131.
Save
Save