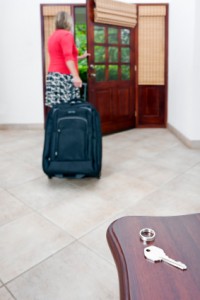 Contested divorces are common, and they're caused by a simple disagreement over one aspect of a divorce or another. To be uncontested, the two parties in a divorce must agree on all matters involving child custody and parenting time, spousal and child support, and the division of debts and assets. If you're going through a divorce and you and your spouse can agree on all but one of these, your divorce will be considered a contested divorce, as many are, and therefore require mediation and potentially a trail. If you're in the Blaine, Minnesota area and looking for a divorce attorney with will help you get through a contested divorce as quickly and smoothly as possible, look to Kallemeyn and Kallemeyn to help you through the complex legal process.
Avoid a Contested Divorce
Because contested divorces take longer, are more expensive, and can be more painful than uncontested divorces in which both parties agree on each element of their divorce, most people would prefer an uncontested divorce. However, even if you and your spouse can agree on an arrangement that works for both of you, you'll still need to be sure that whatever decisions you've made are lawful and will pass before a court without contest. If the court finds your agreement unfair for one party or the other, you may be required to enter mediations to equitably settle your divorce. To avoid a longer divorce process, even if you believe your divorce will pass as uncontested, it's always better to hire a divorce attorney first to ensure everything you agree to is fair to both you and your spouse.
Contested Divorce Mediation
If your divorce is considered contested, either because it was not fairly settled in the eyes of the court or because you and your spouse cannot come to an agreement, your first step should be to consult a divorce lawyer. At Kallemeyn and Kallemeyn, we're experienced in handling even the messiest contested divorces, and our goal is to create an agreement that will best benefit our clients. We'll help you through the mediation process, helping you speak with the mediator who will negotiate your divorce to help you come to an agreement and avoid a trial. Although divorce mediations can take place without attorneys, we want to help you understand your rights in a divorce and get the outcome you want without having to go to trial.
Prevent a Messy Divorce with Experienced Divorce Lawyer
Contested divorces can be extremely messy, especially when the two parties involved cannot agree on more than one aspect of their divorce or are unwilling to enter into mediations. Whether you need a divorce attorney to help you in mediations, walk you through the divorce process, or present your case in court, Kallemeyn and Kallemeyn is here to serve the Blaine, Minnesota and Twin Cities area. Call our specialist in divorce law and mediation, Lisa Kallemeyn, at 763-427-5131, or send an email to lisa@kallemeyn.com.