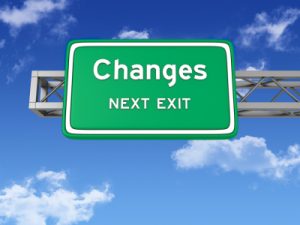 Family mediation has become a very important part of family law, and Lisa Kallemeyn of the Kallemeyn & Kallemeyn Law Firm has established herself as a trusted and local Coon Rapids family law mediator. If you and your spouse have decided to get divorced, or if your divorce is already final but you have remaining disputes or conflict with your former spouse, Kallemeyn & Kallemeyn can help you.
Family Law Mediation in Coon Rapids, MN
Divorce is never an easy experience but working with a family law mediator like Lisa Kallemeyn can certainly make the process easier. Our team has the depth of experience and knowledge of the mediation process and Minnesota law in order to facilitate your divorce efficiently. We also truly care about our clients and we express that care in balance with providing the information you need to move into the next phase of your life with greater ease and less financial stress. Other important benefits of using mediation include saving time, money and empowering you to resolve the issues that are most important to you rather than giving that power to a judge. Mediation generally reduces overall conflict while a court battle only increases it.
Our process when working with divorcing couples is to gather as much information as possible, identify areas of common agreement and dispute, and then work methodically through each of those areas to achieve the best possible result for all family members affected by the decision to divorce. If you have children, we will work to ensure that you and your divorcing spouse are aware of the impact of all decisions on their lives, their development, and their overall well-being. We can help you resolve questions that pertain to visitation, custody, and financial responsibility (child support). There may also be questions about whether you or your divorcing spouse should pay spousal support (alimony), and we can help you in that area too. Family mediation can also help resolve issues related to paternity issues, grandparent's custody rights and adoption.
Settle Your Divorce with a Family Mediator
Almost all divorce cases require dividing assets and debts. When couples get married, their lives intertwine in many ways, and these matters need to be resolved before a divorce can be finalized. How you go about separating assets and debts can be contentious, as often happens in court-based divorce cases. But when you work with Lisa Kallemeyn, you will be working with an experienced mediator who can help you reach resolution with minimal conflict. Unlike divorce cases that are adjudicated by the court and in which the divorcing couple is represented by adversarial lawyers, we will work to find solutions to problems that work well for you and your divorcing spouse. Whenever possible, we strive to help you achieve win-win results, rather than zero-sum results.
For more information about our Coon Rapids family law mediation services, all us at (763) 427-5131.