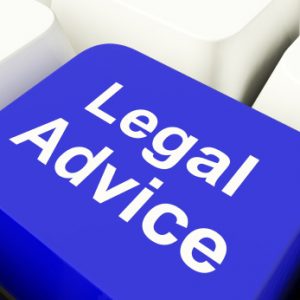 Kallemeyn & Kallemeyn is a highly respected Coon Rapids Law Firm that specializes in areas of law that are often most pertinent to real people. Our practice areas include the following:
Real Estate law
Probate law
Charles and Lisa Kallemeyn are experts in their areas of practice, and it is because of their expertise that our law firm has built such a positive reputation in the communities we serve. What sets us apart from the vast majority of other local law firms that offer similar law services is that we apply our knowledge of the law with our clients' best interests in mind. We genuinely care about the clients we serve, and we consider it an honor to combine our expertise in the laws of the state of Minnesota to helping our clients solve real, legal problems.
Comprehensive Legal Services in Coon Rapids, MN
Family and divorce law provide an excellent example of how we express our compassion. We know that few things in life are more stressful and challenging than divorce. When a couple decides to divorce, the impact of that decision rarely exists in a vacuum. If the couple has children, we know how important it is to ensure that those children are given the care and consideration they deserve throughout the divorce process and after the divorce is final. For those reasons, we work hard with our clients to establish custody and visitation agreements that work for all members of your family. We also work hard to prepare all family members for life after the divorce, and we do so by offering a variety of services, including divorce mediation.
We also demonstrate our care and concern for our clients' well-being by helping them prepare for life's inevitabilities. Estate planning—which encompasses such aspects of the law as preparing a will, healthcare directives, and powers of attorney that help to ensure that the wishes of a family member are honored following that person's death. This work requires not only professionalism and command of legal concepts but of sensitivity, too.
The probate services we provide require the same combination of professionalism, expertise, and sensitivity. When you are presented with the challenges of a contested will or inheritance rights, it is vital that you trust in the competence and sensitivity of your attorney.
Trusted Coon Rapids Law Firm
In all aspects of the services we provide our clients, we demonstrate a willingness to invest our efforts in the best outcomes for you. If you would like to discuss your case in further detail, call us at (763) 427-5131.