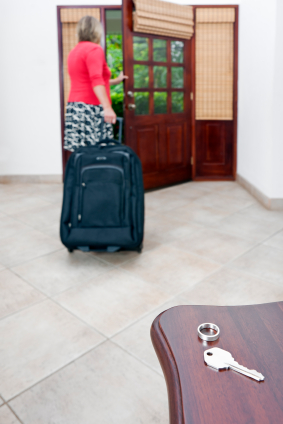 The ultimate symbol of the law in the United States is Lady Justice. Often seen in the form of a statue, she holds a sword and a balance and is blindfolded. The sword symbolizes accountability, the balance symbolizes equality of application under the law, and the blindfold symbolizes impartiality. Our laws were created to be impartial. Family and divorce attorneys were not. The Coon Rapids Law Office of Kallemeyn & Kallemeyn is not obligated to represent our clients with impartiality. In fact, we represent them enthusiastically, supportively, and zealously. Every client deserves the best representation from their attorney. Family and divorce matters inspire us to give you our best effort and then some.
Experienced Family and Divorce Lawyer in Coon Rapids
Our team is committed to fair application of the law and the highest ethical standards. One area we focus on is family law. We realize know that divorce can create heightened feelings and great stress for all family members involved. When we represent you, we do so with our long history of understanding that all divorces, all divorcing spouses, and all families are unique. We are prepared for virtually any situation and have a solid understanding of the law and of our clients. Though the extreme situations do not occur with great frequency, we are ready for them when they do.
Our services are especially helpful to people with children, who deserve to be as protected as possible from adult issues. We can help you and your divorcing spouse minimize the impact of your divorce on your children by helping you create an agreeable Parenting Plan, including specific provisions for custody (legal and physical), child support, and parenting time. In similar regard, we can help you with the financial aspects of your children's post-divorce lives by planning for their college education and addressing tax exemptions.
Whether you have children or not, you and your divorcing spouse will almost certainly have co-owned assets and debts. You will need to resolve questions about who is responsible for such things as your accumulated credit card debt (and other unsecured debt). Similarly, resolution will be required of such things as ownership of automobiles and other physical property. Savings, investments, and retirement assets will also need to be resolved. In all of these matters, Kallemeyn & Kallemeyn can help reduce the difficulty by applying our expert knowledge of Minnesota divorce and family law.
Coon Rapids Family Law Office
There is no avoiding the fact that divorce has an impact on your entire family. The Coon Rapids Law Office of Kallemeyn & Kallemeyn specializing in family law can reduce the impact and help you and your family feel ready for what life brings next. Call us at (763) 427-5131 to speak with a member of our team.