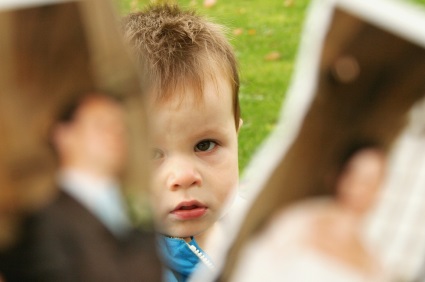 Relationships are idealized in media and movies, books and other pop culture, and often seem prefabricated in ways that do not conform to reality. Every kid who begins "dating" someone else in their class is mimicking what they see in the adult world. When kids do this they effectively indicate that the world has imprinted on them the ideals we adults have created about relationships and marriage. Whether seeking one's soulmate in the world around us is a dream worth pursuing, or if it's a false construct leading us down a primrose path, none of us can deny that it is the idealized version of relationships and marriage that dominates our society.
Moving Through A Difficult Divorce
A sad reality of life in the twenty-first century is that still more than half of all marriages will end in divorce. Couples who, for whatever reasons, find themselves unable to maintain their marriages and resolving to seek divorce need advocacy—professional and legal advocacy. If this describes your current situation in life, the attorneys of Kallemeyn & Kallemeyn, who are trained in providing excellent legal advocacy, can help you understand the complex and stressful processes of divorce in Minnesota.
If you have reached the point of determining that divorcing your spouse is arguably the only viable option the attorneys of Kallemeyn & Kallemeyn Law Firm will provide you with the legal support you need to guarantee that your interests, and those of any children who may be affected by the divorce process, are addressed. Our team understands how difficult ending a marriage can be. They will treat all parties with sensitivity and fairness, and work to find solutions to this very difficult time in your life so that a fair settlement can be reached and you can move forward.
Kallemeyn & Kallemeyn: Minnesota Divorce Services
Further, the attorneys of Kallemeyn & Kallemeyn can help with a wide array of divorce-related services including debt and asset division, child custody and child support. Not all couples who are divorcing subscribe to the stereotypes of anger and animosity in ending a marriage. Many require less litigiousness and more mediation, which the law firm can provide also. Regardless of the circumstances you bring to the divorce proceedings, the divorce process is almost always complicated. The sobering reality with which we are encouraged to enter marriage means that uniting two lives—socially, psychologically, emotionally, financially, etc.—creates an intertwining of things that can be enormously difficult to separate. The attorneys at Kallemeyn & Kallemeyn can help you make sense of this difficult time. Call us at 1-763-427-5131 to get started.