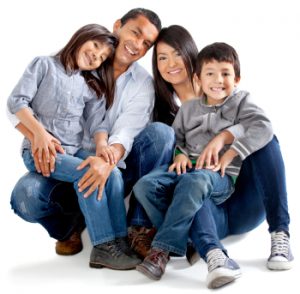 Divorce is known to be one of the most stressful of all life experiences. If you believe that you and your spouse are on the path toward divorce or if you have already made the decision to pursue divorce, it is in your best interest to ensure that you proceed in the way that is best for you. You have options. If you choose to work with us at Kallemeyn & Kallemeyn, you have access to more options than you would by working with another law firm. We serve couples in Hennepin County, and the services we offer cover a wide range of issues pertaining to divorce. The staff of Kallemeyn & Kallemeyn are experts in Minnesota divorce law which is necessary to providing you with the assurance that our legal assistance is accurate and our advice is sound. Infact, Lisa Kallemeyn is both a divorce attorney and a divorce mediator giving you more options as well as the ability to handle everything for you.
Experienced Divorce Attorney, Hennepin County
We also offer more practice areas than many other law firms, which allows us to adjust with greater flexibility to the specifics of your circumstances. In other words, we are qualified to provide you with traditional attorney-client representation, such as when the divorce process is adversarial and goes through the court system. If you and your divorcing spouse are experiencing particularly difficult conflict and you anticipate having more difficulty dividing debts and assets, you may prefer to pursue the more traditional representation provided by a divorce attorney. Our clients come to understand very quickly that we are committed to the best possible outcome for them. We provide zealous advocacy on behalf of our clients.
Divorce Attorney or Divorce Mediator
If your circumstances are not characterized by extreme conflict that necessitates a more traditional approach to legal representation, you may prefer to pursue your divorce through the mediation process. Mediated divorce works well when couples come to know that their best decision is to end their relationship but when their conflicts are not so great as to prevent resolution with the help of a qualified mediator. In the mediation process, we emphasize cooperative problem-solving, compromise, and perspective. These qualities are especially important if you have children.
Strong Legal Representation for your Divorce
Regardless of whether you choose the traditional approach to divorce or mediated divorce, you will receive the benefit of our deep knowledge of Minnesota divorce law. There is simply no substitute for expertise when it comes to something so potentially stressful as ending a marriage. We have the experience and knowledge to help you develop parenting plans, divide debts and assets, plan for your children's education and healthcare concerns, and virtually all other aspects of life that are affected by your divorce.
Call Kallemeyn & Kallemeyn at (763) 427-5131 and we will be happy to answer your questions and/or set up a consultation with you.