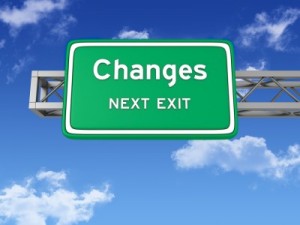 If you and your partner have decided to move forward with a divorce, you may wonder what your options are for settling important (and difficult) issues such as division of assets, property and debt, child and spousal support payments and the development of a fair and reasonable child custody arrangement. Most couples explore the two most common options for settling a divorce and decide which best meets their needs. The court system is the traditional mechanism for settling divorce and is particularly useful if conflict is high and compromise is unlikely. Mediation is an alternative and highly effective method that can work for couples who are able to solve some problems on their own and do not want to spend significant time and resources on a court battle. The law firm of Kallemeyn & Kallemeyn offers couples in the Coon Rapids, Ham Lake, Anoka and Andover, MN both options for settling a divorce.
The Role Of A Divorce Attorney
The team at Kallemeyn & Kallemeyn can serve either as your divorce attorney OR as your divorce mediator, but cannot perform both roles for you. If you decide that you would like to go through the traditional court process to settle your divorce, Lisa Kallemeyn can serve as your divorce attorney, familiarize herself with your case, your priorities and give you the strongest possible representation. She has more than twenty years of experience representing individuals in the Minnesota area and feels strongly that just because you hire an attorney does not automatically mean that a court battle is imminent. In fact, Lisa actually tries to keep your case out of court. She will help you navigate the MN legal system and will make sure that any agreement you come up with will be accepted by the court. As your divorce attorney, Lisa's focus is on your best interests.
The Role of a Divorce Mediator
If you choose to partner with our firm for mediation services, you can also expect compassionate and responsive service. Lisa Kallemeyn is also an experienced mediator and a Qualified Neutral under Rule 114 of the MN Rules of Practice. Mediation is voluntary, so you cannot force your divorcing spouse to participate, but if you are both willing, mediation can have extremely positive results and often costs less and takes less time than proceeding through the courts. Lisa will use her knowledge and experience as a divorce attorney to ensure any agreement you reach in mediation will also be accepted by the courts. She can lead several mediation sessions with you and your soon to be ex-spouse where you can discuss the important and unique issues that you face and come up with solutions that will work well for all involved, including the children. At the conclusion of the mediation session, Lisa will file your agreement with the court.
To learn more about your options for how best to settle your divorce, contact the team at Kallemeyn & Kallemeyn at (763) 427-5131 for more information.