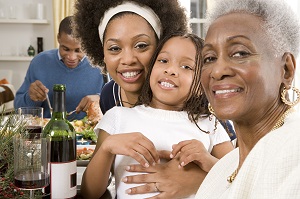 It's not a real dinner party unless someone gets divorced! I bet you've never heard that saying before! Why not? Because unlike announcing an engagement or pregnancy, divorce is still looked down upon in most social environments. While there might be someone outh there having an exciting divorce party, the majority of us are truly hurting and have a whole roller coaster of emotions during a divorce. No matter how you are feeling about your divorce, Kallemeyn & Kallemeyn is here to help you with all of your divorce needs.
The Dinner Party Divorce
This divorce is quite unusual but with the divorce rates so high in America, who's to say it's wrong? If you and your spouse have decided it's time to divorce and you are both super excited about it, yahoo! Once we finalize things for you, please invite us to the divorce party – we love souvenirs! While you may both agree that it's time you both part ways, it does not mean that you'll agree on every decision each other makes within the separation. Couples like these are ideal candidates for divorce mediation. At Kallemeyn & Kallemeyn, we handle all types of divorces, including the voluntary process of divorce mediation. During these sessions a neutral third party will sit down with the divorcing couple and regulate the discussion on future plans.
The Turmoil Divorce
Let's be honest, it's ugly. You don't know why you ever got married to them and you wish you could take it all back. While we can't change the past, we can certainly help dictate the future. With years of experience in family law, real estate law, and even probate services, Kallemeyn & Kallemeyn is here to help fight for you when the divorce ends in turmoil. No one wishes for this to happen but it does. So when it does, finding a lawyer that is right for you is key. Lisa Kallemeyn practices exclusively with family law. She works closely with her clients in Minnesota to ensure the best possible outcomes in every type of situation. Charles Kallemeyn is here to help you resolve any issues of real estate and property problems. He is your go-to guy for anything related to this!
Bottom line: Most divorcing couples aren't super thrilled to be getting a divorce like your nice dinner party couple, but they also aren't wanting to end their marriage in complete turmoil either. Whatever your reason for divorce, let Kallemeyn & Kallemeyn be the ones to help you through this difficult time. If you live in Minnesota, call Kallemeyn & Kallemeyn today at (763) 427-5131.