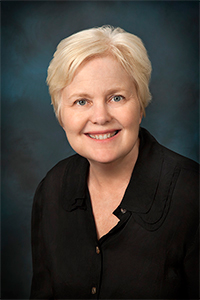 Are you going through a tough divorce? Maybe you aren't agreeing with your partner on how to handle your family and possessions once the divorce is final? Divorce is a serious matter and once the gavel is dropped, there is no turning back. If you and your partner have decided to make the split, then it's time you find the best lawyer available to give you what you deserve. Kallemeyn & Kallemeyn has a female divorce attorney that is ready to fight for you! Finding an affordable female divorce lawyer may not always be easy. We are dedicated to helping people find solutions to difficult problems so that they can begin to move forward with their lives.
Affordable Female Divorce Lawyer
Lisa Kallemeyn is a divorce attorney that is devoted to her practice. She specializes in both legal and human aspects of domestic crises, like divorce, custody battles, child and spousal support, and even visitation problems. We are a small firm that is able to give our clients personalized attention when it matters the most. Having a female divorce attorney can benefit many women going through a rough divorce. Whether you are a stay-at-home mom or a career focused woman, when divorce happens, it's great to have an affordable divorce lawyer on your side! Lisa Kallemeyn will fight for you! She presents herself in a friendly, professional manner and is ready to provide you with the right information, representation, and protection that you deserve!
Divorce Attorney
There are so many ways to get divorced these days. No matter what you decide, Kallemeyn & Kallemeyn is on your side! We handle anything from complete divorce mediation where both parties sit down and discuss in a calm manner, to a contested divorce where the couple may not agree on one, or several issues at hand. Regardless, having an attorney by your side is important in making certain that your views are put before the court in a persuasive fashion in order to get the outcome you need and deserve. Lisa Kallemeyn works diligently in cases where child custody rights may also be involved. We can explore the options with both parties to find the best custody and parenting time plan that will ultimately benefit the children through a very difficult time.
So if you are in search of an affordable divorce attorney, look no further than Kallemeyn & Kallemeyn Law Firm. Give us a call today at (763) 427-5131.