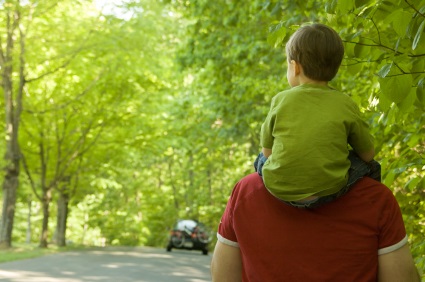 Transitioning into your New Life may seem a bit overwhelming from finding a new place to stay to school changes, new parenting schedules and just the complete transformation of your surroundings and your life after a divorce was the decision.  If you are getting divorced it would be wise to meet with a qualified divorce attorney experienced in Minnesota Divorce Law and Procedures because those areas and more need to be legally resolved and bound by the court of law. Whether you two are in agreement with your divorce or the total opposite our Anoka County Divorce Lawyer can offer you our expert services. With a fine-tuned Family & Divorce Law Practice, Lisa Kallemeyn has helped many make it through to a finalized divorce by choosing the correct path. We are experienced in assisting and representing local Minnesotans with Mediated Divorces, Uncontested Divorces and Contested Divorces. Call our Divorce Law Office now for a prompt appointment to discuss your options and how they pertain to your specific divorcing circumstance.
Divorce Attorney Anoka County
Do you know what path your divorce will likely take? Let take a look further into the process and you may soon discover the best option for your divorce. If not, our Divorce Attorney's can assist further.
Mediated Divorce
When both parties just want to get divorced in the most affordable, flexible, private, casual and agreeable way, Divorce Mediation, is often selected. Through Divorce Mediation our Neutral Mediators can help you find agreements and direct the conversation in an efficient manner. This divorce path is voluntary. With mediation, even those divorcing with conflicts can find an agreement, even without involving the courts.
Uncontested Divorce
Divorcing Uncontested means you present the court with a signed agreement that outlines all the necessary aspects including property division, child custody, parenting time, child support, spousal support or whatever pertains to your specific case. A well drawn out divorce agreement that highlights all the critical aspects will be submitted to the courts for review. Ensure that you have included everything critical in your signed divorce agreement by contacting a qualified divorce attorney, such as Lisa Kallemeyn.
Contested Divorce
These come in all shapes in sizes. A Contested Divorces can turn into Uncontested Divorce as soon as the issue that can't be agreed upon is resolved. However, there are some Contested Divorces that do not see an agreement and turn to a trial. There is no doubt that Mediated and Uncontested Divorces cost less time and stress but sometimes the circumstances require full sails ahead.
Whether it is a Mediated, Uncontested or Contested Divorce Path – Contact Kallemeyn & Kallemeyn if divorce is the solution.
(763) 427-5131
Save
Save