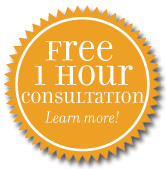 Divorces are one of the most challenging aspects of family law. When you're going through a divorce, whether it's contentious or not, it's stressful, emotionally draining, and can be financially taxing. Adding to all of that, there is almost always disagreement between divorcing parties over who gets what or who pays how much for alimony or who gets to see the children when. Don't be alarmed by how many questions your divorce will force you to answer; there is a way to reach a divorce agreement without the conflict, time, money, and stress of a courtroom divorce. With divorce mediation, you can avoid many of the harrowing aspects of divorce and reach a simple agreement to put an end to your marriage. If that sounds like the better alternative to battling through your divorce, Kallemeyn and Kallemeyn is here to help. As divorce mediation professionals for Coon Rapids, Anoka, Blaine, Andover, and Ham Lake, MN, and serving the entire Twin Cities area, we want to help make your divorce as smooth as possible.
How Does Divorce Mediation Work?
Many people aren't familiar with how the divorce mediation process works, which makes sense, considering no one enters a marriage thinking about how it may end. That's why we're here to help walk you through every step of your divorce. With divorce mediation, you'll be able to work through the issues in your divorce to find compromises and resolutions that work for both parties or are legally equitable. You'll work with a divorce mediator to consider issues of spousal support (alimony), division of property (assets and debts), child custody and visitation, and child support. You'll be able to talk through these challenging topics with a mediator acting as a neutral third party to give you and your former partner legal advice. In total, this process should take a matter of weeks, depending on how many sessions it takes to cover each issue.
Why Divorce Mediation?
Most divorcing couples aren't aware of the challenges of courtroom divorces because they've never gone through them before, but if you know anything about a courtroom divorce, you'll know that a court requires conflict, as it asks both parties to "argue" their cases. When you're going through something as emotionally challenging as divorce, the last thing you need is more conflict. Adding to that, mediation is faster and cheaper, making it the best option for a less painful and drawn-out divorce, all around.
Divorce Mediator and Family Law Expert
When you come to Kallemeyn and Kallemeyn, you'll find that we're not only divorce mediation professionals, we're family law experts who can help solve every element of your divorce, no matter how complicated, emotionally challenging, or contentious. And, once your divorce is completed, we'll be here to provide any additional support you need, whether it be helping solve parenting problems, providing divorce counseling, or otherwise. If you're looking for a Coon Rapids, Anoka, Blaine, Andover, or Ham Lake, Minnesota divorce mediator, call us today at 763-427-5131, or email Lisa, our family law expert, at lisa@kallemeyn.com.