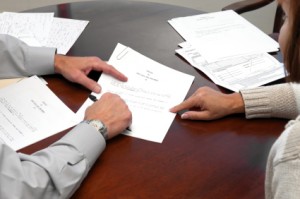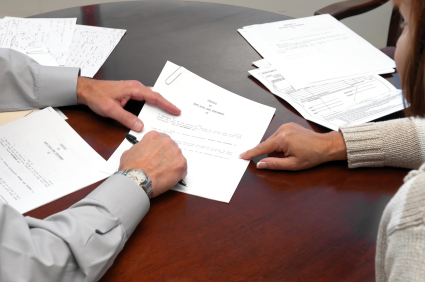 Divorcing couples are required by law to Openly Disclose all Assets. Some people lie or cheat to hide assets in an attempt to keep the assets to themselves. Each party in the divorce must sign a Financial Affidavit swearing to tell the truth about all Assets, Income, Liabilities and Expenses. Unfortunately, not all parties can resist the temptation to conceal hidden assets to prevent their spouse from receiving a Fair Divorce Settlement. It is essential to have an Experienced Divorce Attorney like Kallemeyn & Kallemeyn to protect your financial future. When the two parties do not agree on a settlement it is up to a Minnesota Court to decide Fair and Equitable Distribution of Marital Assets.
Dirty Tricks to Hide Marital Assets in Divorce
Falsifying Financial Disclosure Statements is illegal. This does not stop some unscrupulous spouses from trying different tricks to Hide Marital Assets in a Divorce. Husbands and wives may be surprised by some of the Dirty Tricks used to prevent the other party from Receiving the Fair Settlement that they deserve.
Undervalue, hide or understate marital property
Overstate marital debts
Fail to declare assets using Bitcoin or similar electronic currency
Overstate actual expenses
Understate actual income
Hiding cash
Lying About Assets During Divorce is Illegal
Lying about full financial disclosure during a divorce is illegal. This does not stop some husbands and wives from engaging in elaborate schemes to hide assets from their spouse. Estranged husbands are more likely to be deceptive about money, debt and finances. Husbands are becoming more creative in ways to hide assets by using electronic currency like Bitcoin.
Disclosure of Digital Banking Currency
Bitcoin is a digital currency that allows relative anonymity. Investors are able to set up a separate and parallel economy unbeknownst to their spouse. Electronic currency can be transferred quickly and virtually anonymously. Assets may be moved around between separate holdings and even to friends, making full disclosure of actual assets more difficult to enforce.
Experienced Minnesota Divorce Attorney
Divorce is tough and you need to have a well qualified and Experienced Divorce Attorney on your side. Kallemeyn & Kallemeyn understand the intricacies of Minnesota Divorce Statues and can help you to navigate court proceedings. Your financial future depends in part on a fair and equitable divorce settlement. We can help you to ensure Full Financial Disclosure of Marital Assets by your divorcing spouse.
Contact Kallemeyn & Kallemeyn Law Firm for help with Divorce & Family Law via our Online Form or at (763) 427-5131.