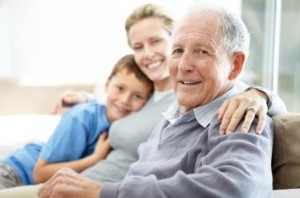 Estate Planning may seem like a daunting and expensive task but with the help of a Licensed Minnesota Attorney the process can be pleasant and empowering. You may think of it as an everlasting gift that you can give to your family. By having your estate in order you will also have the peace of mind that your wishes will be followed. At Kallemeyn & Kallemeyn we can help you through the entire process with sound advise and document preparation. Estate planning components may include Will Planning, Healthcare Directive, Power of Attorney and Minnesota Probate and Planning.
Will Planning
A Will is a very useful tool for planning distribution of your assets and nominating guardianship of minor children. This legal document allows you to designate who will receive assets when you are gone. It also simplifies the probate process thereby often making probate faster and less expensive. In your will you can specify a personal representative to have control over the estate and carry out your wishes.
Courts find parent's wishes to be very important when they are determining the guardians of minor children. You can choose the person that you feel will be best suited to care for your child and the court will take this into account when deciding.
Healthcare Directive
A Healthcare Directive was formerly called a living will. It is a legal document that addresses your healthcare decisions when you are unable to do so. Your doctors can be directed to use or avoid certain procedures that may extend your life. You can choose a person that you trust to make these decisions when and only when you cannot do so yourself.
Power Of Attorney
A document authorizing Power of Attorney allows the agent of your choosing to have control over your affairs. You will be considered the principal and your representative is called an agent. Your power of attorney may be set up as general or limited power of attorney. The limited or special power of attorney only authorizes an agent to handle specific decisions or business on your behalf.
Minnesota Probate And Planning
The Probate process is set in place to settle your estate in court. All of your property and assets are gathered and inventoried. All debts are paid and whatever is left is divided among your heirs. The personal representative that you have specified prior will be responsible for probating your will. The court will appoint someone for this role if you have not named a representative.
Estate Planning Services
There are many steps involved in probating an estate. The process can be handled more smoothly if you have previously taken care of your estate planning and have a valid will in place. Provided legal services covered under the umbrella of estate planning include the following:
Living Trust
Nursing Home Planning
Will Planning
Personal Representative
Power of Attorney
Healthcare Directives
Estate Planning
Minnesota Probate and Planning
Licensed Minnesota Attorney
Will and Estate Planning information is available from Kallemeyn & Kallemeyn. You may download information from our website to begin the estate planning process. Legal estate planning services that we offer include Will Planning, Power of Attorney, Minnesota Probate and Planning and Healthcare Directive.
Contact Kallemeyn & Kallemeyn Law Firm for Estate Planning help via our Online Form or at (763) 427-5131.