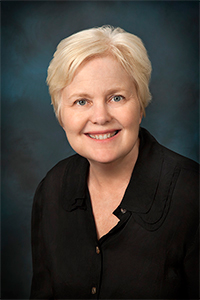 Kallemeyn & Kallemeyn Law Firm is an experienced and trusted Anoka County law practice that specializes in divorce law and serves the communities of Blaine, Anoka, Andover, and Ham Lake, MN. Our team understands the complexities of divorce and the many emotions, conflicts and difficulties couples face when they decide to end their marriage. We have found that many of our clients may not realize that divorces involving attorneys do not have to translate to prolonged and/or bitter court battles. A strong attorney will work to help you get through your divorce with minimal emotional and financial upset. The team Kallemeyn & Kallemeyn will serve you as great advocates who are not only well trained in the law, but also in finding the best possible solutions to very complex marital issues.
Comprehensive Legal Support for A Divorce
You should also know that Kallemeyn & Kallemeyn understands more than just the divorce process. They are also equipped to represent other family members, such as grandparents, who are sometimes denied visitation with their grandchildren as a result of some divorce settlements. Kallemeyn & Kallemeyn makes children a central focus when working with all family members during a divorce. Children are almost always innocent victims of the stuff that their adult parents are going through, and Kallemeyn & Kallemeyn works to help parents maintain a healthy perspective during and after the divorce.
Divorce can even be complicated and difficult even when parents decide to end their relationship without increased animosity. Marriage by definition means that assets have been combined, debts have been incurred together, and two lives have been intertwined emotionally, psychologically, and socially. Separating the components of a relationship that have been united for a significant amount of time can be painful even when amicability is prioritized by the divorcing couple. Separating property, debt, and less concrete aspects of relationships requires (on the part of the lawyer) sensitivity, professionalism, and a focus on details.
Divorce Mediation Services
Divorce mediation is another tool that allows you and your divorcing spouse to pursue the dissolution of your marriage by seeking solutions that work for all who are affected by the divorce. And divorce mediation provides a better opportunity to resolve issues with fewer complications. Kallemeyn & Kallemeyn can help you follow the best course of action for you and your divorcing spouse. One such option is divorce mediation, which takes place outside of the more conventional court processes. Mediation is likely a good choice for couples who have amicable relationships, and even more appealing is that divorce mediation tends to be less expensive than traditional court procedures.
Experienced Divorce Lawyer, Anoka County
No matter what your divorce circumstances are, you will want to know that your lawyer or mediator has the experience to be a supportive, professional, caring advocate. Kallemeyn & Kallemeyn is committed to providing this to each of our clients. Call us today at (763) 427-5131 to schedule a time to talk to a member of our staff.