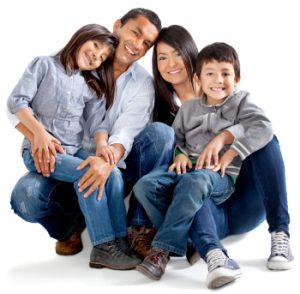 When you said your vows to your spouse on your wedding day, you probably did not have any idea that you might ever end your marriage. Many of us think of marriage as a fairy tale but quickly realize that reality may look a bit different. If you have made the decision that divorce is the best next step for you and your family, you can still preserve some of the respect and kindness that this part of your life deserves. Kallemeyn & Kallemeyn, PLLC can help you navigate the divorce process from start to finish. Lisa Kallemeyn is an experienced mediator serving Coon Rapids, Blaine and Andover, MN, ready to help you and your family close this chapter of your life so that you can begin a new one.
Mediation is an excellent way to resolve the major issues related to your divorce without having to go through a long and expensive court battle. Mediation gives you and your divorcing spouse the opportunity to make your own decisions about how to divide your property, how to draft a custody agreement and whether or not to include spousal and child support as part of your settlement. You may be concerned that you and your spouse are not qualified to make these decisions. It is important to realize that you know your family best and deep down, you truly know what is best for your future. If you allow yourself to participate fully in the mediation process and are open to the idea that you can find ways to compromise, this process can be very successful.
Anoka County Divorce Mediator
Lisa Kallemeyn of Kallemeyn & Kallemeyn can provide you with the guidance you need to take that knowledge of what is best for your family and put it into a framework for your divorce. Lisa is a trusted and experienced Anoka County divorce mediator and she is also a Minnesota divorce attorney. This means that she can use her comprehensive skills and experience to help you find the resolution you are looking for. Mediation can save you money, time and can lay a great foundation for future interaction with your ex after your divorce.
Local Divorce Mediation Services
With more than 30 years of experience in family law and mediation, Lisa Kallemeyn is uniquely qualified to help you take the necessary steps to finalize your divorce. For more information about Lisa's local divorce mediation services, call her at (763) 427-5131 to set up a time to talk.