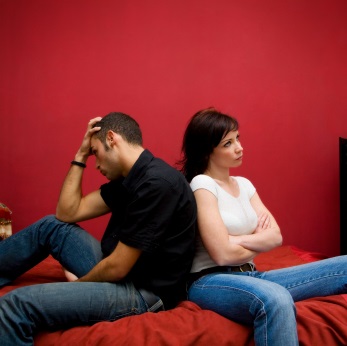 We have all heard the statistic–50% of marriages end in divorce. This statistic is actually just a bit off, if you look closely at the research on divorce, you will find that this number is slightly below 50% for first marriages and slightly higher for second or third marriages. However, there is no debate about the fact that divorces are complicated, emotional and sometimes extremely difficult for both parties. In addition to grieving the loss of your marriage, you and your spouse must make decisions about dividing your property, your assets, your debt, and must decide on spousal support, child support and make child custody arrangements. You must do this during a time that is emotionally charged for everyone involved, which can make even routine decisions difficult.
Getting help during this difficult time can come in many forms — from family, friends, co-workers, a spiritual leader, or a trained counselor or social worker. Another partner during this process is a family law attorney. Kallemeyn & Kallemeyn provides family and divorce law representation and support for those in the Coon Rapids and Minneapolis St-Paul area, including the northern suburbs and surrounding area.
Our Legal Approach and Case Specialties
Our team understands how difficult this time is for you and we are dedicated to helping you find real solutions that will help you move forward. We will work closely with you, hear about your goals for the process and what you are trying to achieve, and develop an action plan based on your specific needs. We go over the costs of the services and fees that will be needed to move your case forward and will keep you fully informed at every step of the legal process.
In the area of family law and divorce, Kallemeyn & Kallemeyn can help with the following legal issues:
General Divorce
Child Custody
Child Support
Divorce Mediation
Marriage Dissolution
Property and Debt Division
Lisa Kallemeyn focuses her practice exclusively on family law and has been practicing in Minnesota since 1987. She and the mediators and staff at Kallemeyn & Kallemeyn are ready to devote all of the time necessary to to achieve the best possible outcome in your case. Our office is based in Coon Rapids, Minnesota and we primarily serve clients in Anoka and Hennepin counties. If you have questions or would like more information about the services we provide, give our team a call at 1-763-427-5131.