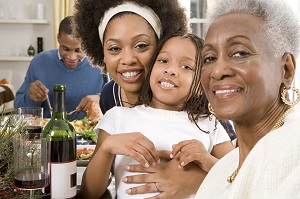 The concept of law is extremely important to our society. It shapes behavior, encourages community, and holds us accountable for our choices. Of all facets of law, family law may well be the single most important. Family law is concerned with individual welfare of families and children's long-term capacity to thrive. When families are faced with issues that fall into the category of family law, it is important to work with family law experts, and Kallemeyn & Kallemeyn of Coon Rapids provides specific expertise in family law.
Experienced Coon Rapids Family Lawyer
Our team has the experience needed to vigorously represent you, and we understand all aspects of Minnesota law and how to apply it to your case. Many people in need of a family law attorney find themselves in the early stages of divorce. Divorce is rarely a simple matter. If you have decided that it is time to end your marriage and you have children, finding a family lawyer with knowledge, experience and expertise is critical. Lisa Kallemeyn has dedicated her entire legal career to family law. Her ultimate commitment is to create the best possible agreements between you and your spouse. We do this by applying our expertise with Minnesota divorce law to your specific case. We can help you negotiate custody of your children, parenting time as well as child support if that is necessary.
Whether you have children or not, divorce will mean that you will have to divide the assets and debts that you and your spouse have accumulated during your marriage. Our legal support can help you reconcile credit card and other unsecured debts. If you now share use of motor vehicles, we can also help simplify the process of determining what happens with those vehicles following your divorce. Other important areas that need to be addressed include the division of personal property, financial matters such as investments and bank accounts, and reconciling your taxes.
Divorce and Family Law Experts in MN
Ensuring that children are cared for and dividing debts and assets is almost always stressful. But those circumstances tend to fall into the category of normal divorce proceedings—they can be stressful, difficult, and sad. Even couples who divorce in a state of great anger can, with the help of a qualified legal representative, make it through the process with feelings of relief and preparedness for the next chapter in their lives.
On some occasions, however, one spouse will feel vulnerable as a result of the other spouse's tendency to abuse, harass, or otherwise threaten. If your divorce is characterized by the threatening behavior of your spouse, you will want to know that your legal representative has the experience and commitment to work on your behalf. We would never wish such circumstances on anyone, but our commitment to our clients is based on knowing how to respond to extreme circumstances. Call Kallemeyn & Kallemeyn at (763) 427-5131 for more information about our family law services.