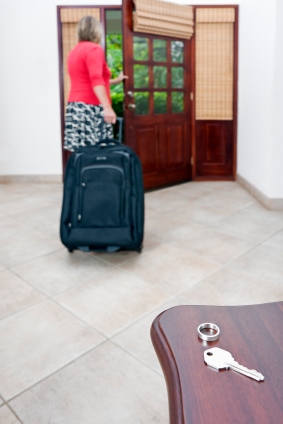 The law firm of Kallemeyn & Kallemeyn, with an office in Andover, Minnesota, offers mediation for couples and families who are experiencing divorce and/or other issues that may be improved by mediation.  More and more, courts are recommending that divorcing couples employ mediation.  Kallemeyn & Kallemeyn offer mediation and in Andover, the law firm's Qualified Neutral (an earned status under Rule 114 of Minnesota's rules of practice) is Lisa Kallemeyn.  Lisa is an exceptionally well-trained mediator with great sensitivity to the complex dynamics and often unpredictable components of family issues.
Benefits Of Mediation
Seeking the help of Kallemeyn & Kallemeyn's Family Law Mediation Service can offer reassurance during what is sure to be a stressful time in your life.  The mediation services offered by Kallemeyn & Kallemeyn are confidential, which means that you can enter the process with great confidence that your case will be dealt with honestly, forthrightly, and with ultimate confidentiality.
All mediation—whether limited to two members of a divorcing couple or expanded to include other members of the family, such as children—is considered voluntary.  If, for example, you wish to engage in family or divorce mediation with Kallemeyn & Kallemeyn, but your spouse does not wish to pursue that avenue, Kallemeyn & Kallemeyn will provide you with a letter certifying that you attempted to participate in mediation, but that your divorcing partner chose not to.  Since it is a voluntary process, neither member of the couple can be forced to participate in the process.
Another advantage of mediated divorce (and other family-law-based mediation services) is that it tends to be noticeably less expensive than other, more traditional divorce procedures.  If you choose to enter into mediation with Kallemeyn & Kallemeyn, a first assumption that will be made by the law firm is that the fees will be equally split by the divorcing parties.  If the couple wishes to create another arrangement, they will simply have to work with the law firm in order to agree on details of payment.
Help To Navigate The Divorce Process
Kallemeyn & Kallemeyn understands that any divorce or family issue that requires mediation is bound to be very stressful.  But the professionalism of the firm, and especially that of Lisa Kallemeyn, who serves as the Andover office's mediator, works to minimize the stress associated with the divorce process.  The welfare of all family members involved is of primary importance to Kallemeyn & Kallemeyn, and that value is reflected in the personality and professionalism of Lisa Kallemeyn.  Call (763) 427-5131 if you would like to learn more about the mediation process.