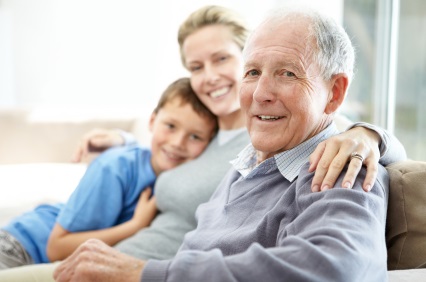 Within many families, grandparents play a key role in raising children. These built in babysitters come to the rescue when you and your spouse need a break from the kids or are in need of coverage so that you can go to a scheduled event. This gives many parents comfort knowing that their children are in great hands. Simply put, however, you as parents should always feel in control of decisions surrounding your kids. Grandparents can always provide their input regarding certain situations, but the final decisions around children should always be made by the parents. If you live in Minnesota, are going through a difficult time, and need assistance with limiting the control of grandparents, Kallemeyn & Kallemeyn, PLLC can help.
Nightmare in Court
In a recent court case in Manhattan, NY, which started as a standard divorce in court, turned into a nightmare because of paternal grandparents. The grandparents would not give up on custody issues regarding their granddaughter, so they proceeded to drag out the divorce case for approximately five years. The grandparents' son indicated from the beginning that he did not want to fight for custody of his child, however that did not stop the grandparent's from fighting. The judge in this case was so frustrated with the grandparent's forcefulness that he fined their lawyers $317,000 and referred them to the state disciplinary committee because this should have been just a simple divorce case. The court granted primary custody to the mother and allowed her the decision making power to "exclude the paternal grandparents and other members of the father's family" from visiting the child. Grandparents do have rights, however their privileges can quickly be taken away just like they were in this court case if the child(ren)'s best interest clearly isn't the motive.
Family Focus Minnesota Lawyer
At Kallemeyn & Kallemeyn, PLLC, our firm took notice of how important it was for families to have a reliable, experienced and dedicated team around the corner to help them through difficult family issues, including control problems with grandparents. Lisa Kallemeyn, our dedicated family law attorney that has been listed on the Super Lawyers Top 50 Women in Minnesota, dedicates her time exclusively to family law.
If you live in Minnesota and are dealing with grandparents that are overstepping their boundaries on a regular basis, consider partnering with Lisa Kallemeyn to help keep the control in your hands as parents. Give Kallemeyn & Kallemeyn, PLLC a call today at (763) 427-5131 to learn more about our family law services.