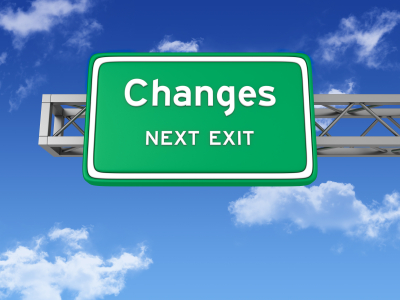 Divorce is a commonplace in our modern society. It ranks as one of our greatest sources of stress. It is always difficult, and not just when the members of the divorcing couple are at each other's throats. An amicable parting of the ways still requires mental energy and adjustment to change. Marriage means we connect to our spouses in complicated ways: legally, emotionally, and financially. Disconnecting the connections takes an enormous amount of work and that work requires tons of energy.
When we divorce, the emotional price we pay can be enormous. The Minnesota law firm of Kallemeyn & Kallemeyn provides expert advice on the processes of divorce, especially as they relate to the legal, emotional, and financial aspects. If you are going through a divorce around the time of the holidays, consider the advice they offer:
Think ahead: Traditions that you value may now be painful—if not for you, then for your spouse and/or your children. Consider starting new traditions, like vacationing elsewhere or changing the timing of your celebrations.
Create new traditions: Try to find good balance between old and new traditions. Introducing some new things could be good, but introducing too many new things could be overwhelming.
Comfort your kids: If children are involved, allow them to help create new holiday traditions. Recognize too that they will need your attention and care.
Be your children's best advocates: Your kids will be affected by the changes to their lives. Create a plan with your ex that allows them some control and keep it as simple as you can.
Create a schedule: Kids need structure. Adults do too. Structure can help during unusually stressful times. Operate with structure that helps all involved as much as possible.
Count on family and friends for support: If your divorce is causing feelings of isolation, loneliness, or depression, you may find that connecting with trusted others helps abate those feelings.
Be realistic: It will take time to heal. Your first holiday season during or after divorce could be very difficult, but trust that time will help you feel better.
Be healthy: Stress like divorce may provide a good reason to make a resolution to treat yourself well. Resist the temptation to indulge in alcohol and other drugs. Consider exercise and eating healthy before indulging in holiday foods.
Relax: Divorce can be exhausting. Get some good rest. Here again, structure could help—sleep longer than you might have been before, but set limits so that you're rested, and not just sleeping to avoid the pain of reality.
One day at a time: Be patient with yourself and don't expect too much too soon.
If you are going through a divorce and need legal support or mediation services, call on the experienced expert legal team at Kallemeyn & Kallemeyn at 1-763-427-5131.