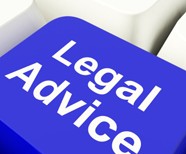 We all know that dealing with the court system can not only be stressful, but very expensive. In hopes of cutting costs, some individuals decide to represent themselves in court. Although this may sound like a smart idea at first, it can be very challenging because of the varying laws that may apply in your case. There are some people that are successful with representing themselves, however for the other majority, it is better to consult with a legal representative. If you live in Minnesota and are dealing with the court system, consider consulting the experienced and dedicated lawyers at Kallemeyn & Kallemeyn, PLLC.
Don't Follow Her Footsteps
Recently, there was a case in Georgia where a litigant decided to represent herself, and tell the judge how she really felt about the decision made on her $10 billion dollar lawsuit for what she thought was wrongful arrest of her husband. This claim was dismissed by the judge, which caused anger with this individual. Instead of handling this situation with respect and pursuing other legal options with the court, she decided to write a legal filing with the title "Notice to **** this court and everything it stands for." Within this filing, she spoke directly to the 83 year old judge, stating "fortunately for us all, you are in old age and presumably nearing the inevitable death that awaits all old impotent geezers like yourself, with a one-way ticket to hell; which is good." If we were to poll Americans today and ask them if they thought this style of representing themselves would be successful, the majority polled would say no.
Our Law Firm Can Help
We understand in this example that she is not happy with the dismissal of her case. She has every right to be upset and frustrated. However, instead of negatively attacking the judge that made the decision, she should have consulted a lawyer to help her with productive steps for an appeal. As a Minnesota family law firm, Lisa and Charles Kallemeyn have a true passion for helping the individuals of this wonderful community. Team up with our staff to help you with all aspects of family, real estate, and probate law. Our focus and time is committed to helping our clients receive the best possible result for their case in court.
So, if you are trying to represent yourself in court, the last thing you want to do is have your case turn into the situation down in Georgia. Instead, team up with the experienced and qualified Minnesota lawyers at Kallemeyn & Kallemeyn, PLLC. Give us a call today at (763) 427-5131 to learn more about our legal services.