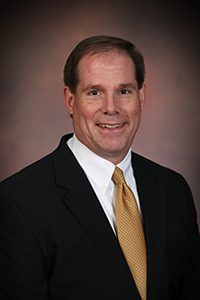 A personal representative is the individual who is named by you in your will to ensure that the terms of your will are executed as outlined. This person has a wide variety of duties and can receive a payment from your estate for this service. Your personal representative (formerly called an executor) should be someone that is trustworthy, competent, and has business and finance experience. It is extremely important that you choose someone in whom you trust and you can be sure will represent your interests in an honest way in the event of your death. Very often a personal representative works closely with an estate planning attorney to navigate the probate process. Kallemeyn & Kallemeyn specializes in all aspects of estate planning and can partner with you to draft your will and name your personal representative. We can also work directly with your personal representative to execute the terms of your will. Kallemeyn & Kallemeyn are located in Coon Rapids Minnesota just off Hwy 10 and Main Street.
Responsibilities of a Personal Representative
The specific duties of a personal representative include:
● Obtaining a current copy of the will;
● Finding and communicating with all beneficiaries that are named in the will and any others who need to be notified;
● Working with the probate attorney to determine if there are any probate assets;
● Completing an inventory of the assets of the deceased;
● Setting up a checking account for the estate;
● Following the terms of the will and determining who will receive property, assets and other items outlined in the will;
● Offer legal notice of death to all creditors, following all state guidelines;
● Pay all expenses that are involved in administering the estate;
● File all income and estate taxes;
● Distribute remaining property and assets;
● Finalize and close the probate.
Navigating the Estate Planning Process
The legal team at Kallemeyn & Kallemeyn have extensive experience in estate planning and estate law. Your personal representative does not necessarily need to have legal experience. Many partner with a lawyer to be sure that all aspects of the probate are followed to the letter of the law. You should simply focus on choosing someone that you trust to represent your interests in the event of your death.
If you have questions about writing your will, naming your personal representative, or any other questions about estate planning, give Kallemeyn & Kallemeyn a call at 763-427-5131 to schedule a time to speak with a member of our legal team. We can help you navigate the entire estate planning process.