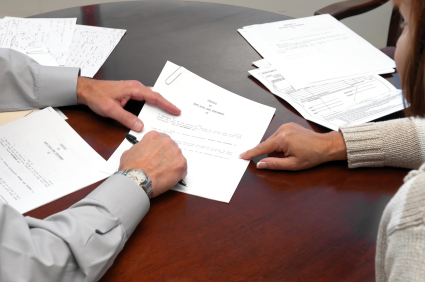 Legal issues regarding property that is Owned Jointly between two parties can be confusing. Property Ownership between spouses could involve property purchased jointly or having been purchased by one party prior to the marriage. Untangling the division of property or assets of a marriage requires Real Estate Help When Separating. As a Real Estate Lawyer in Anoka County MN, Kallemeyn & Kallemeyn can assist with Joint Ownership of Real Estate both within a marriage and between non-married parties.
Property Ownership With Married Couples
In the State of Minnesota, Married Couples must each sign off on all matters related to ownership of property. It doesn't matter if the property was purchased by just one or by both spouses or acquired before the marriage. Examples include signatures of both spouses for the following situations:
Mortgages
Mortgage Refinance
Deeds
Property Easements
Property Transfer
Releases
Division of Property or Assets in a Divorce
MN Courts presume that all property acquired during the marriage is marital property. Each spouse is considered to have an interest in the property. Minnesota law considers the contribution of each spouse, both financial and domestically. Division of Property or Assets in a divorce can proceed more smoothly with the help of an experienced Anoka County Real Estate Lawyer like Charles Kallemeyn. Mr. Kallemeyn can assist with complicated legal issues that may arise during distribution of assets.
Property Mortgage and Promissory Notes
Divorcing spouses must carefully consider both the Mortgage on a Property and the Promissory Note for the loan. These are two separate elements involved in the purchase and ownership of a property. The note does not resolve itself simply because you transfer interest in the property to your ex-spouse.
Real Estate Help When Unmarried Couples Separate
Non-married parties often have Joint Ownership of Property while living together. Joint property ownership generally falls into the category of Joint Tenancy or Tenancy in Common. A Joint Tenancy agreement may help to protect the interests of unmarried couples if they decide to separate.
Anoka County MN Real Estate Lawyer
Kallemeyn & Kallemeyn is here to help unravel the complicated aspects of Joint Ownership of Anoka County MN properties during a separation. As an experienced Anoka County Real Estate Lawyer, Charles Kallemeyn understands the ins and outs of Minnesota Property Laws and how they pertain to your individual situation. Whether you are a married couple looking for help with division of property or assets in a divorce or an unmarried couple seeking a joint tenancy agreement, we are glad to assist in the process.
Contact Kallemeyn & Kallemeyn Law Firm for Real Estate Help when Separating via our Online Form or at (763) 427-5131.